Solutions for Surgeons
PDR Research
We can help you rehearse, test, and optimise your surgical approach through careful 3D planning in a computer environment; long before the patient arrives in the operating theatre.
COMMON BENEFITS OF 3D PRE-PLANNED SURGERY INCLUDE:
Reduced dependence on multiple, expensive physical models which are destroyed after one practice
Reduced risk, especially in complex procedures.
Creating 3D-printed polymer anatomical models of the outcomes (either by PDR or by your hospital)
Enabling PDR's experienced design engineers to realise your designs for custom surgical guides;
Using those guides to accurately translate digital plans, and reduce operation durations; even when compared to expensive robotic, and navigation-based approaches.
Usually, we will establish your particular requirements during a web-meeting, and enact your plans on virtual models of the anatomy as you watch and direct. This might mean defining the precise margins for disease excision, or verifying the availability and shape of a proposed reconstructive bone graft.
PATIENT-SPECIFIC DEVICES
We will translate your prescription into 3D files of verified designs for patient-specific implants and guides; which are suitable for 3D printing in titanium. By meticulously defining your design requirements, we can model your designs to be effective and safe. Devices must always be made by appropriately qualified manufacturers. We can arrange for verified designs to be manufactured by leading 3D printing experts, Renishaw PLC who are certified to rigorous international medical device quality standards, and who comply fully with medical device regulations.

Our design expertise and our robust procedures are supported by our own peer-reviewed academic investigations, and by regular review of the current state-of-the-art.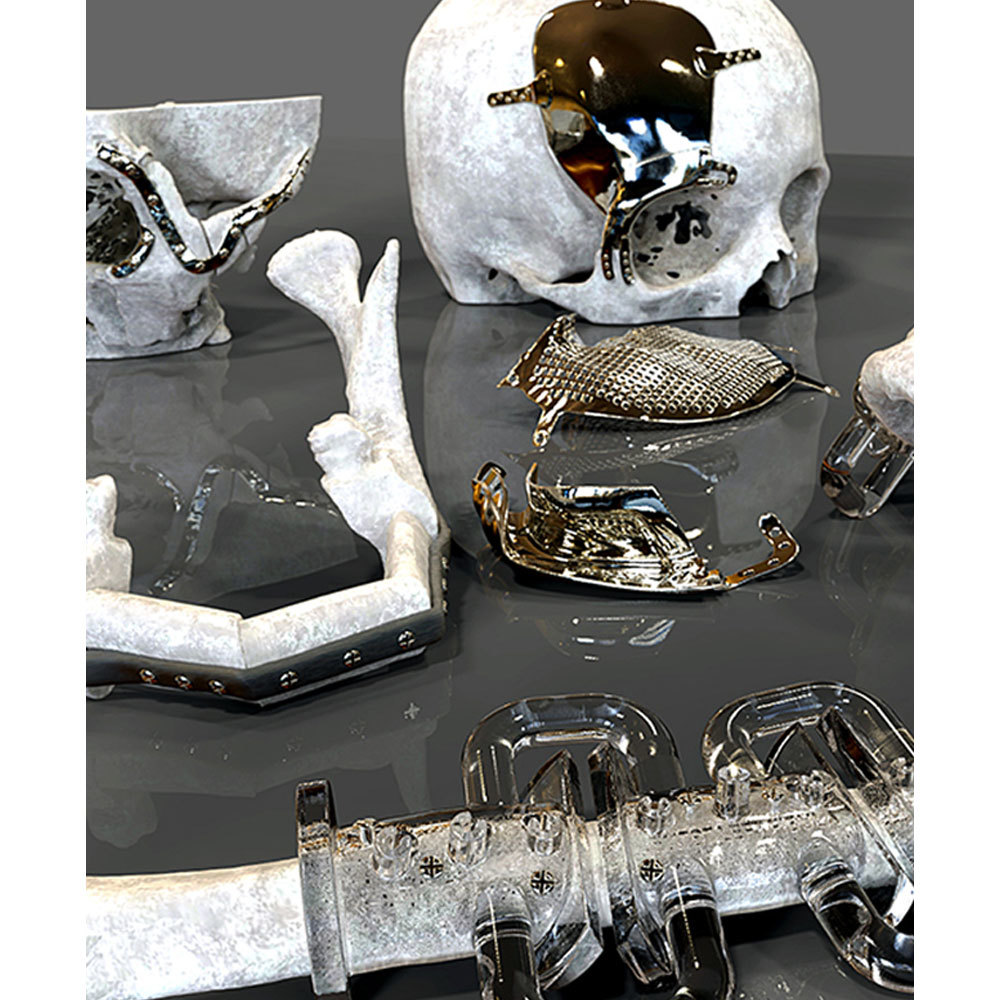 PATIENT-SPECIFIC SURGICAL GUIDES CAN BE USED TO CONTROL:
Drilling locations
Drilling angles
Saw cutting vectors
The repositioning of bones
The stability of residual bones following resection but prior to grafting
And the shape of auto-grafts themselves
COMPARED TO ADAPTABLE MASS-PRODUCED STOCK IMPLANTS, 3D PRINTED IMPLANTS HAVE:
Resulted in better functional outcomes
Achieved a more accurate fit with better stability
Resulted in better aesthetic outcomes despite extra surgical constraints
Reduced theatre time
Reduced the likelihood of needing surgical revisions
Decreased stress shielding
Avoided limb amputations
Increased the safety of procedures for theatre staff
Incorporated tailored mechanical properties
Resolved the most complex and non-standard defects and improved osseointegration, where desired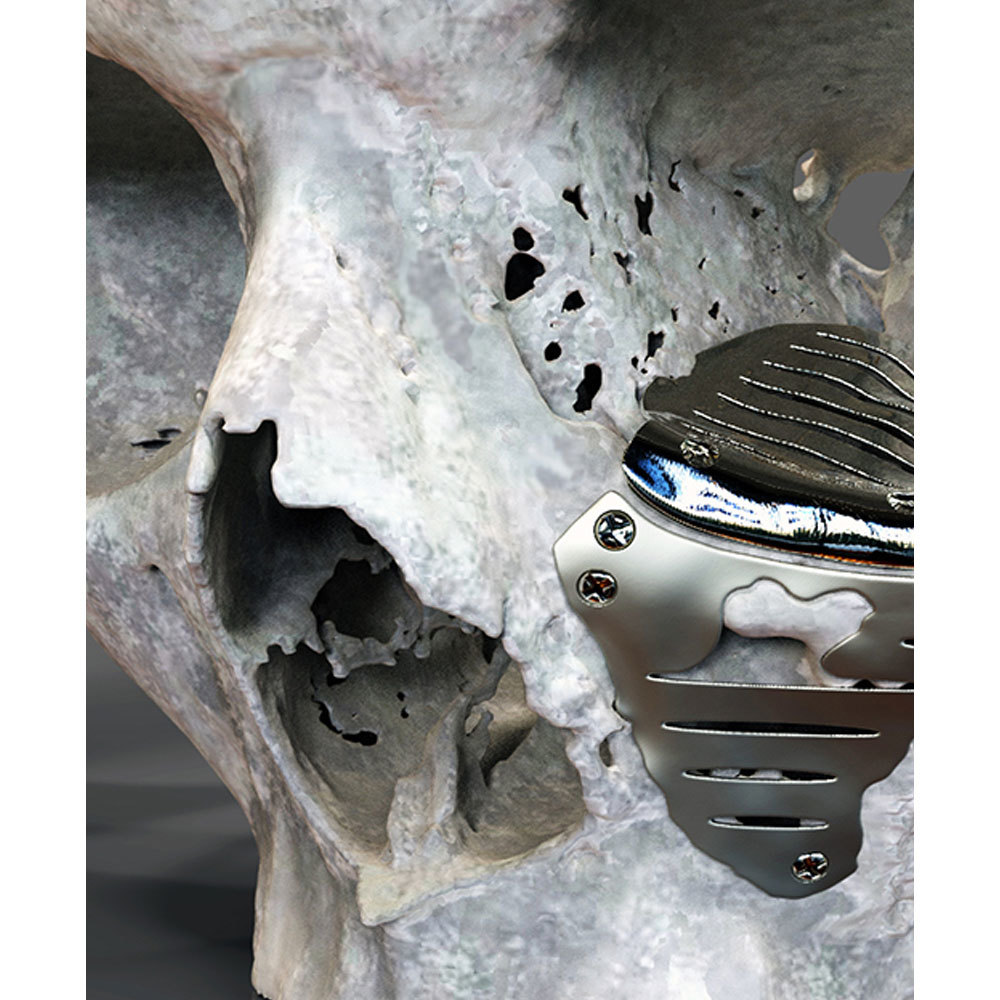 Additionally, positive secondary effects have been reasonably inferred; such as reduced infection risks and blood loss, and accelerated recovery periods. See our work for representative examples of previous maxillofacial device designs.