Travels with PDR: To San Francisco and beyond
In March, Jarred, Cat, Iona and Ben headed over to sunny San Francisco to meet with Allergan Aesthetics for some ongoing development work. Our Associate Director, Ben, takes us through what happened when we touched down again on US soil…
"We travelled over to do a concept design presentation for Allergan, which is where we present the industrial design and the actual physical 'looks like' model of a project we're working on, which is a great opportunity for the client to interact and immerse themselves in the prototype," Ben explains. "Being able to physically handle it is so crucial at this stage of design development. Actually being 'there' means you can identify any ergonomic or design constraints earlier on in the process, which is invaluable."
Although our concept design presentation was the main objective, another great feature of meeting clients in-person again is being able to naturally develop other projects within the same organisation. "Being there meant we could take the chance to meet the engineers and evaluate a few elements of various projects. We also went to a workshop for a new project kick-off that's had a successful outcome since - so another great result!"
Actually being 'there' means you can identify any ergonomic or design constraints earlier on in the process, which is invaluable.

Ben Nolan | Associate Director, Design | PDR
Ultimately, it also gave us the chance to properly meet any new faces in the client's team, of which there are a few. "People are so much more present than they would be if it was conducted virtually, which is so helpful when meeting new people for the first time. And I think there's always a degree of excitement when we turn up somewhere because we want to arrive bringing 'shock and awe' - something great for the client to get excited about and involved with, so we definitely always get a great reception!"
But it's not all work, of course… Having to visit clients in multiple locations along the coast is a great reason to travel in style.
"We drove from San Francisco to LA along Route 1, the coast road, which is incredible. We saw so much sea life - elephant seals, whales, so much great wildlife. It was a big road trip that took the whole weekend to drive, with gorgeous scenery and it's a great way to break up a period of intense, high-energy workshops."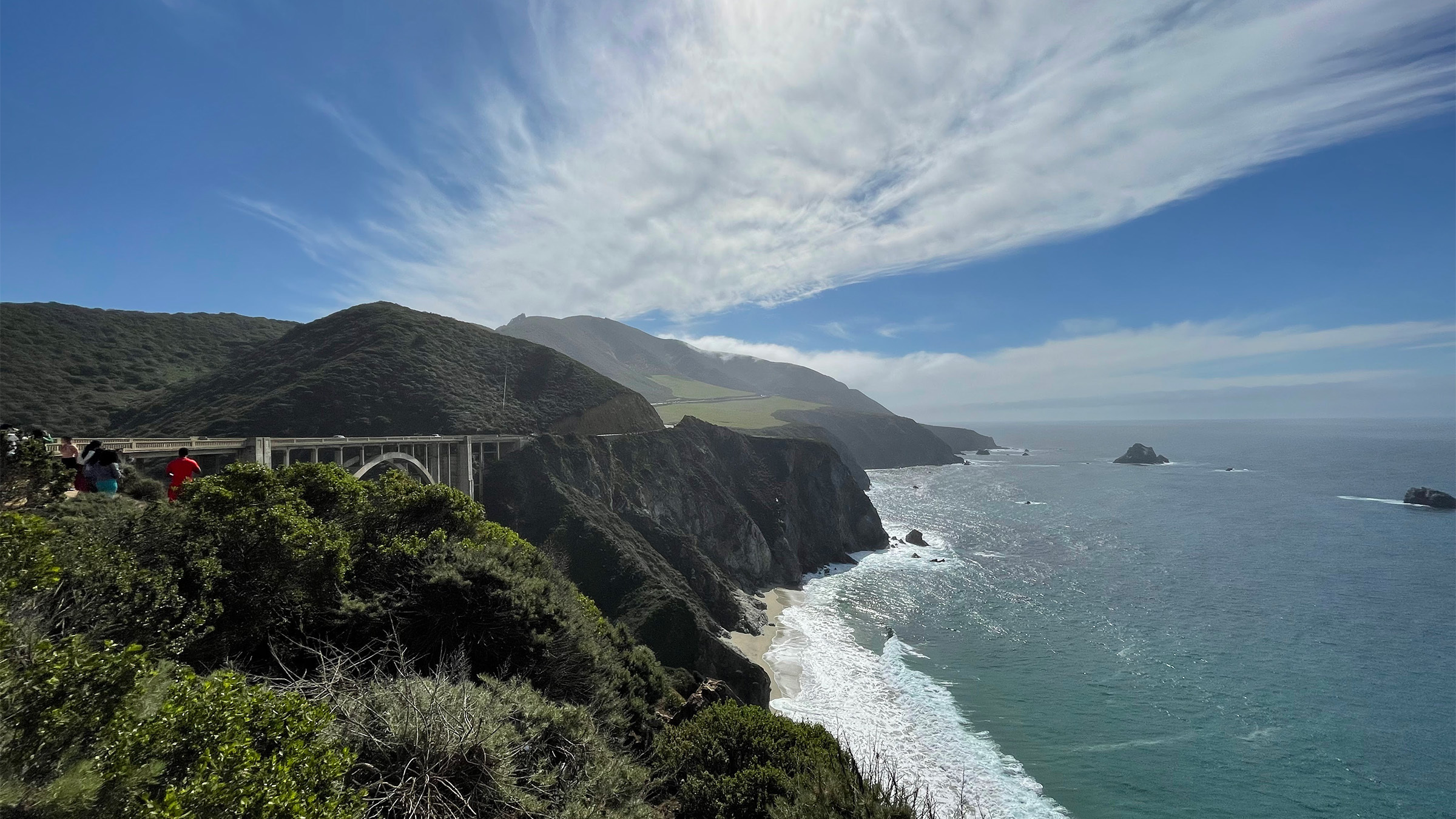 We'll share more news of the projects mentioned above when we can - for now, we're continuing to travel with plenty of upcoming trips planned across multiple continents to see clients we've certainly missed. We'll be back in the States in April; watch this space!