PDR takes Bronze in IDEA 2021 for Shield
We're thrilled to announce that PDR has won Bronze at the prestigious IDEA for our Shield urinary drainage bag project. Congratulations to the whole team!
What is IDEA?
The International Design Excellence Awards are held annually by the Industrial Designers Society of America (IDSA).
One of the longest running design programs, the IDEA recognise pioneering achievements globally in the field of design.
About the Shield project
Shield is a simple and low-cost alternative to the urinary drainage bags used at home by millions of people across Europe each year. The visibility of urine, as well as handling and emptying difficulties, have caused embarrassment and distress for many.
Shield is a sleek and subtle design that resolves these problems. The bag's high opacity material and easy-to-use frame were created with the end user's dignity in mind. Made from recycled plastic sterilisation tray wraps and drapes from hospital theatres, which would otherwise go to landfill, the design is a much more sustainable alternative to older versions.
Through Shield, PDR has provided a solution that will improve the experience of patients and carers alike.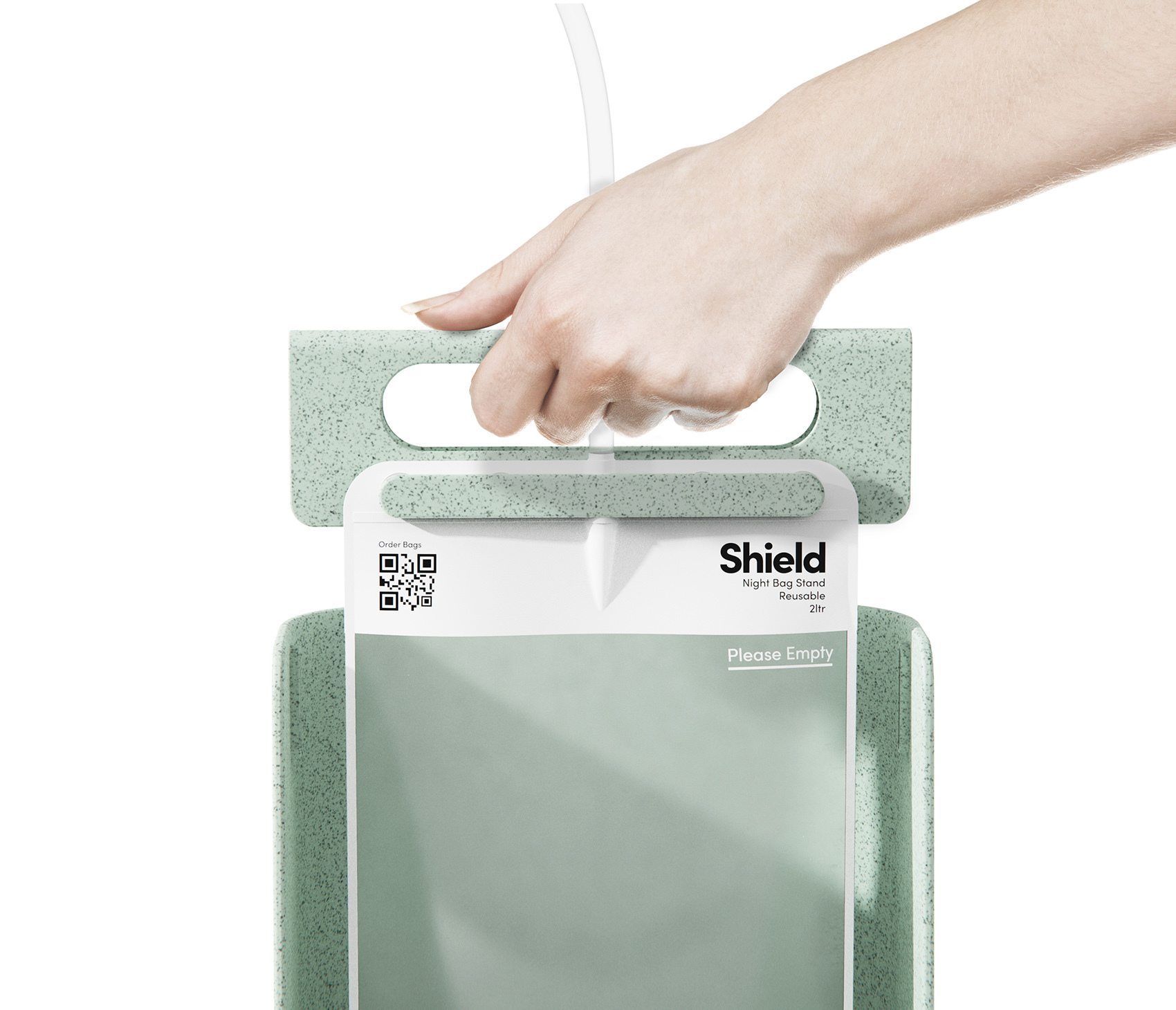 Our thoughts on the award
PDR Managing Director, Jarred Evans, said: "I was thrilled to hear of our win. Knowing that we have been up against many of the world's best, a Bronze award is high praise indeed.

This award helps to reinforce the validity of our approach, and the benefits design can offer all manner of product and service users.

Jarred Evans | Managing Director | PDR
Further accolades
Two other PDR projects also received 'Finalist' commendations at the IDEA.
Hydroxyl Aura is a device that emits clean, sterile air for those most vulnerable to pathogens and pollution, while Female Brace is a brace designed to treat pectus carinatum - a protruding breastbone deformity - in teenage girls.
Such work epitomises PDR's commitment to design-led innovation. As ever, we're delighted to have our work recognised on a global scale.