Building an innovation cluster to transform Cardiff's creative industries
Clwstwr
PDR redefined research and development for the creative sector through a five-year, multi-million pound collaboration.
The Creative Clusters program represented a major UK Government investment in promoting creative innovation in regional centres. PDR was part of a successful bid to establish one such local Cluster in Cardiff, where we applied our expertise in human-centred design (HCD) research to deliver research and development (R&D) training and support to new and emerging creative enterprises.
As the design and innovation research centre of Cardiff Metropolitan University, PDR worked with Cardiff University (project lead), the University of South Wales and the Welsh Government, with support from leading cultural and business bodies. Our role in Clwstwr (Welsh for cluster) was to equip professionals from across the creative industries with an innovation skills toolbox to help them turn new ideas into commercially viable products, services and experiences.
Developing a creative model of R&D
Our initial engagement with Clwstwr participants confirmed what we had gathered from existing research: creative industry organisations tend to be uncomfortable with traditional definitions of R&D. Science and technology-based models are a poor fit for the type of innovation that the creative industries engage in, where practices tend to be more dynamic, ad hoc and driven by the needs of specific clients or projects. As a result, many creative organisations do not recognise the value of the R&D work they are already performing, fail to capitalise fully on their innovations, and miss out on the benefits of mainstream government and industry R&D support programs.
PDR has more than 30 years' experience delivering HCD-driven innovation training and support to clients ranging from manufacturing to service industries to policy bodies. Drawing on human-centred approaches such as empathy, observation and user-testing rather than technology-heavy ones, HCD offers an accessible approach to R&D that can be adapted to suit a wide variety of organisations. For Clwstwr, PDR developed introductory group workshops in which participants worked collab­oratively to solve a R&D design challenge using HCD tools and techniques they could then apply to their own projects. These Ideas Lab workshops were complemented by one-on-one consultations in which participants were not only able to access tailored support on their R&D journey but could draw on the expertise of PDR's in-house design professionals in user-interface design, sustainability and eco-design and product design.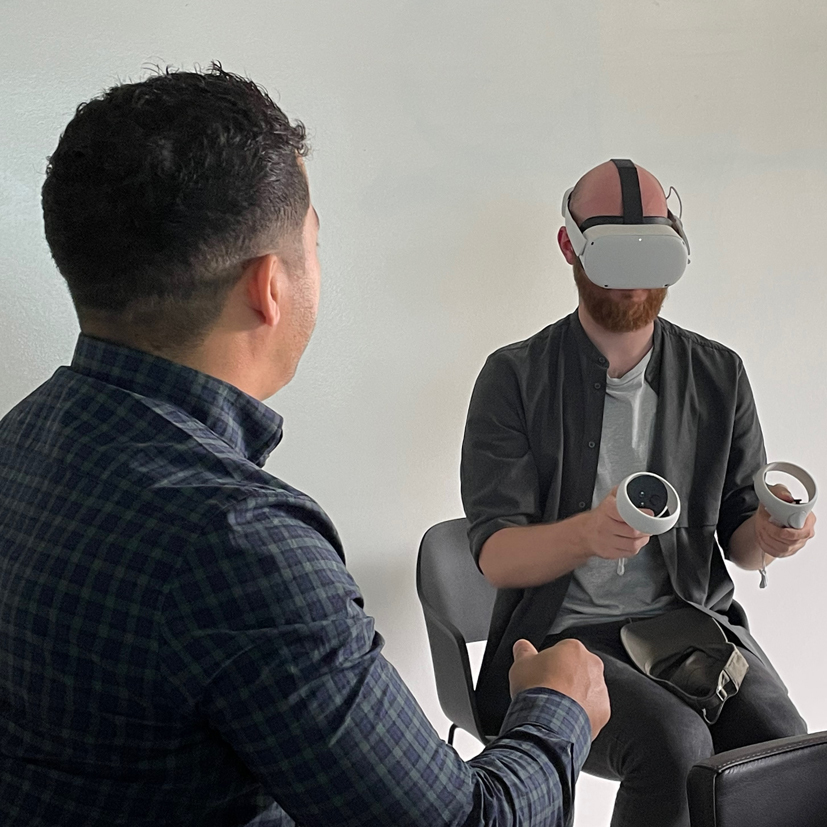 Effectiveness and outcomes
Over three years of delivery PDR worked closely with 68 Clwstwr funding recipients on an individual basis. They ranged from a sustainable animation festival, to a program engaging young people in the democratic process, to a trauma-informed app for reading news media. Over £3.6 million of direct funding was delivered through Clwstwr, plus around £750,000 equivalent value in training and support. These new projects provided work to more than 170 freelancers and generated an additional investment of £2.1 million.
Our evaluation of Clwstwr found that:
100% of participants developed at least one form of innovative output.
77% of participants developed new products.
58% of participants created new business models.
57% of participants developed new services.
PDR's HCD-driven approach to innovation support resonated well within Clwstwr. As one participant noted: "It's hard to get your head around what R&D is in the creative sector. Even when we were applying for funding, some of us didn't quite know what we should be asking for. Now that we've been through it, I can see how the time we spent looking under the hood of the business and analysing the industry has made a huge difference... Having R&D funding is different to what I thought I'd be; it's been better."
Sharing the knowledge
Alongside commercial viability, Clwstwr aimed to place sustainability and ED&I (equality, diversity and inclusion) at the heart of R&D. PDR identified a range of areas in which R&D could help shape a more environmentally friendly and diverse creative sector. These include ensuring that creative industry stakeholders are consulted when selecting appropriate metrics to measure sustainability in R&D projects and giving a louder voice to the lived experience of marginalised groups at the executive level of funding bodies.
After five years of planning, delivery and evaluation, Clwstwr has now reached its conclusion. PDR is focusing on sharing the experience we gained in Clwstwr across the creative industries and beyond through a series of reports, conference presentations and other research outputs. We will continue to play a leading role in fostering innovation in the South Wales creative sector by delivering R&D training and support as part of Media Cymru.