Helping S4C Develop its Offering With 'User Centred Design'
In early 2020, Wales' regional broadcaster S4C decided they needed to understand their users in greater detail than ever before - not just ages or genders, but how they used S4C and its streaming service, Clic, and how this might influence future developments to make them more effective.
S4C worked with us and our Clwstwr partners to look at the future of digital delivery of Welsh language television. We planned and conducted a research project focused on User Centred Design - a design principle of focusing on who the intended end user of a product or service.
"'What's the real challenge here?' and 'Why do we think there's a need for potentially changing the way that S4C engages people in an online platform?'"

Professor Andrew Walters, Director of Research | PDR
Utilising UCD reduces the risk of making assumptions or confirmation bias. As a user-focused digital service, it was imperative that S4C were able to make future decisions based on people, not just numbers, and to align their current objectives with the necessities of a 21st century streaming service for modern audiences.
Professor Andrew Walters, Director of Research, and Jo Ward, Designer Researcher, were instrumental in PDR's involvement with S4C - here, they discuss the project and how it evolved.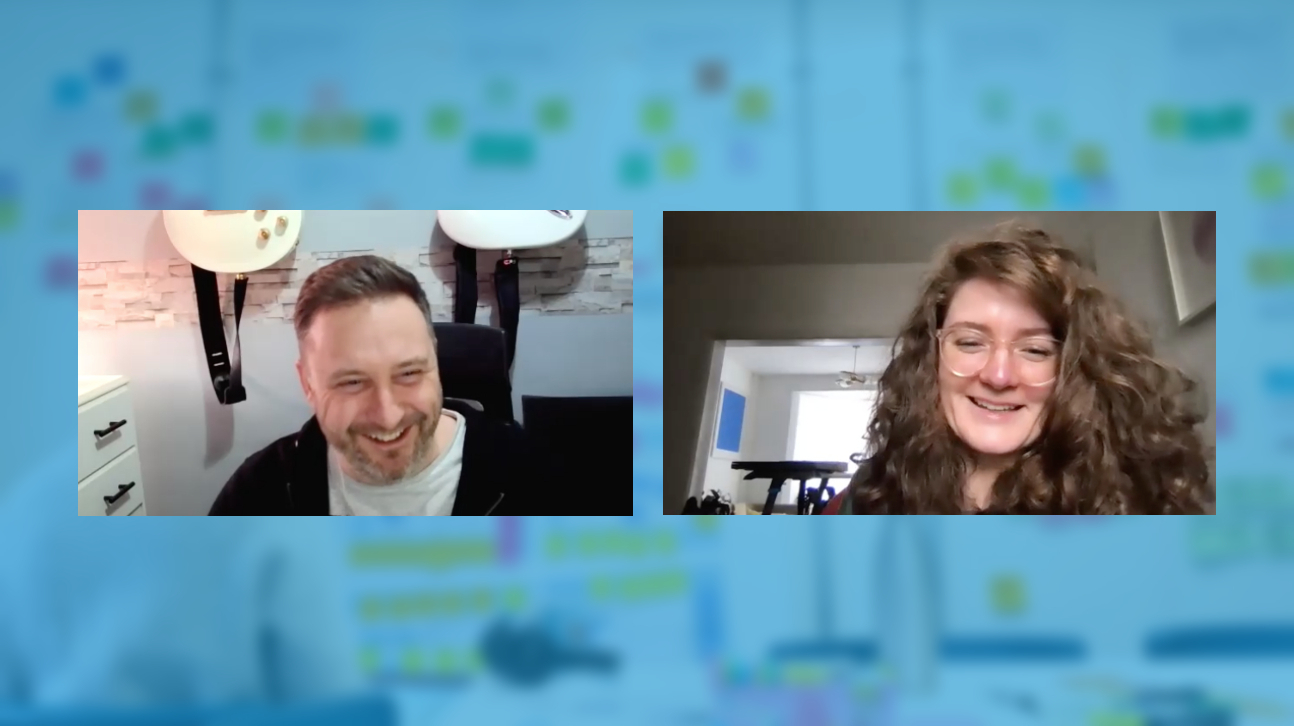 Discovering how people engage with television today
"To begin with, we needed to get all the relevant stakeholders together," explains Andy. "We needed to ask questions like, 'What's the real challenge here?' and 'Why do we think there's a need for potentially changing the way that S4C engages people in an online platform?'"
This is all part of the PDR approach, akin to 'properly defining your next product' as discussed in a recent article with PDR director Jarred Evans. Before changes are made, we need to know why those changes might be necessary and the details of any potential problems at hand.
"Part of S4C's query came from the analytics they had so far," says Jo. "They had lots of useful technical analytics, like the demographics of people watching certain shows, and the ages and genders of viewers - but they didn't have any research where they'd actually engaged with users to find out how they were using the service."
Andy agrees. "All of their data came from people already using the service, so there wasn't any insight into the people who aren't engaging with S4C. What we wanted to know was, 'What about everyone else and how does S4C fit into their world?'"
Conducting the UCD research
"From our initial kick-off workshop, we started to define the people important to S4C and why they were important. One key discovery here was about those living in mixed-ability households, with varying degrees of the Welsh language at use.
"In these households, there was almost an expectation that S4C should play some role in these people's experience of television - this led to us exploring some of the assumptions S4C had from their existing analytics, but we also wanted to know how the act of using S4C actually happens.
"How does it fit into their daily lives? How do people switch on, what do they watch, why do they make their viewing decisions?"
At this point, we needed to conduct desk research into how other minority languages were engaging with content.
Jo explains, "We looked at various minority-language broadcasters including Breton, Basque, Catalan and Maori languages. Ruth McElroy at the University of South Wales shared great research on how these other broadcasters were delivering their services for users."

From this research, we developed the survey and questions for virtual interviews, where we were able to explore how S4C worked within the fabric of people's everyday lives.
We first placed polls and surveys on digital platforms like Facebook groups, LinkedIn, and through the 'Work Welsh' program at Cardiff Met, run by the National Centre for Learning Welsh. These garnered hundreds of responses, and allowed us to develop the questions for our ensuing interviews and select interviewees.
From the interviews and our fact-finding work, we were able to add to S4C's data - which had previously been only quantitative or anecdotal - with qualitative, experience-based research from the target users themselves.
"This was particularly crucial as some of the data they were relying on could be misleading. My watching of Pobol y Cwm could place me in their demographics as a 60+ woman!" Jo says, laughing. "The data doesn't give you insight into who the user is - but user research does."

Following the project, S4C has gone on to conduct more of their own research with focus groups. Using our findings as a foundation, the organisation continues to develop their understanding of its users in preparation for the next digital era of S4C… Watch this space!
Learn more about PDR's work, or to discuss an idea, contact us.