Meet our new Designer User Researcher, Siena DeBartolo
At PDR, we believe that it's the people who make a company what it is, and we're proud to introduce you to one of the newest members of our team, Siena DeBartolo. Siena joined us as a Designer User Researcher, working on the Media Cymru project, and we were delighted to chat with her about her experience so far.
All the way from Canada to the UK, Siena's journey in design and research began with a Master's degree in Design Innovation in Scotland! She's lived between the Scottish Highlands, Glasgow, and Toronto where she worked on various research projects as a freelance designer and researcher, with a focus on supporting artists and creatives on cross-disciplinary projects across STEM subjects.
When asked what appealed to her about PDR, Siena mentions, "There've been a few people from my course to work at PDR and I've heard really good things about the culture. After looking into the work that's being done, especially on this team as part of Clwstwr, I was excited to join!"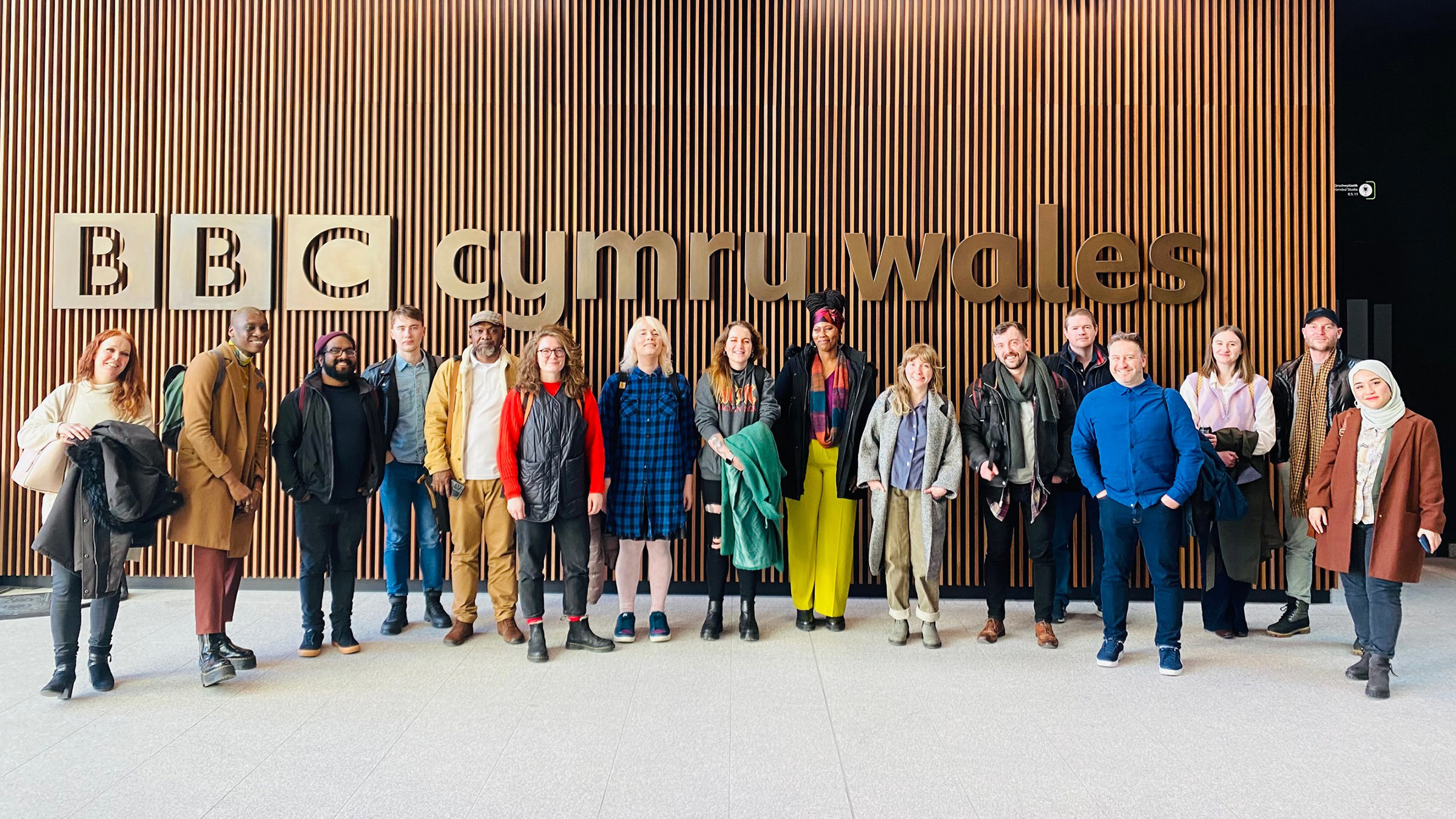 Siena works full-time on the Media Cymru project, which is aimed at supporting research, development and innovation in the creative sector in Wales. Her days are active, with no two the same. "My first two weeks here were very full-on, with the team delivering two workshop series, Innovation for Creatives and Ideas Lab. It's been inspiring to see the Media Cymru project in full motion. It was a fantastic way to start – I really like talking to people, hearing about their projects, thinking of ways to make connections and using a design-thinking approach to challenges." Siena explains.
We asked Siena about the team and culture at PDR, and she had nothing but positive things to say. "It definitely lives up to my expectations, especially as someone who has relocated. Jo Ward, my line manager, has created a really fantastic list filled with things to do in Cardiff, and lots of people have pointed me in the right direction towards things to do. To top it off, on Fridays, we do elevenses where we share baked goods or snacks – I enjoyed sharing some Canadian treats with the wider team!"
When Siena isn't working at PDR, she enjoys spending as much time as possible outdoors and is always on the lookout for her next adventure. "My ideal weekend would be going on a road trip somewhere rural. I'm excited to explore more of Wales, especially the hard-to-reach places. I enjoy foraging, wild swimming, and doing anything in nature. After that I'd probably want to end up in the city for a gig or a pint somewhere cosy," she says.
Lastly, we asked Siena about any hidden talents that the PDR team might not know about, to which she replied, "Back in Canada, I taught foraging classes to beginners, where I'd take people out on hikes and teach them about local plants, especially invasive species and how to harvest sustainably. I also love preserving and creating materials with plants that I find." We know who to turn to if ever in need of an adventure or a foraging class!
We're thrilled to have Siena on the team, and we're looking forward to seeing what she brings to the Media Cymru project. The warmest of welcomes goes to her from all of us here at PDR.