Key Insights from the International Seating Symposium 2023
We recently attended the International Seating Symposium (ISS) in Pittsburgh, USA. The event, which took place between the 13th and 15th of April, is a global academic conference in the field of seating, mobility, and assistive technology for people with disabilities.
The ISS provides the ideal opportunity to conduct market research and gain industry knowledge from professionals in this field. The 3 day event provided keynote lectures from industry leaders with backgrounds in research, design, clinics, sales, and users themselves.
Knowledge Transfer Partnership
The PDR team have vast experience in the design and implementation of therapy and mobility products and equipment for individuals with disabilities.
For PDR's Product Designer and KTP Associate, William Dauncey, attending this event was an exciting research opportunity to explore the most recent technologies, design methodologies, and manufacturing processes. Will works with PDR as part of its Knowledge Transfer Partnership with V-Trak, a wheelchair seating company interested in learning about and using these procedures in its own operations.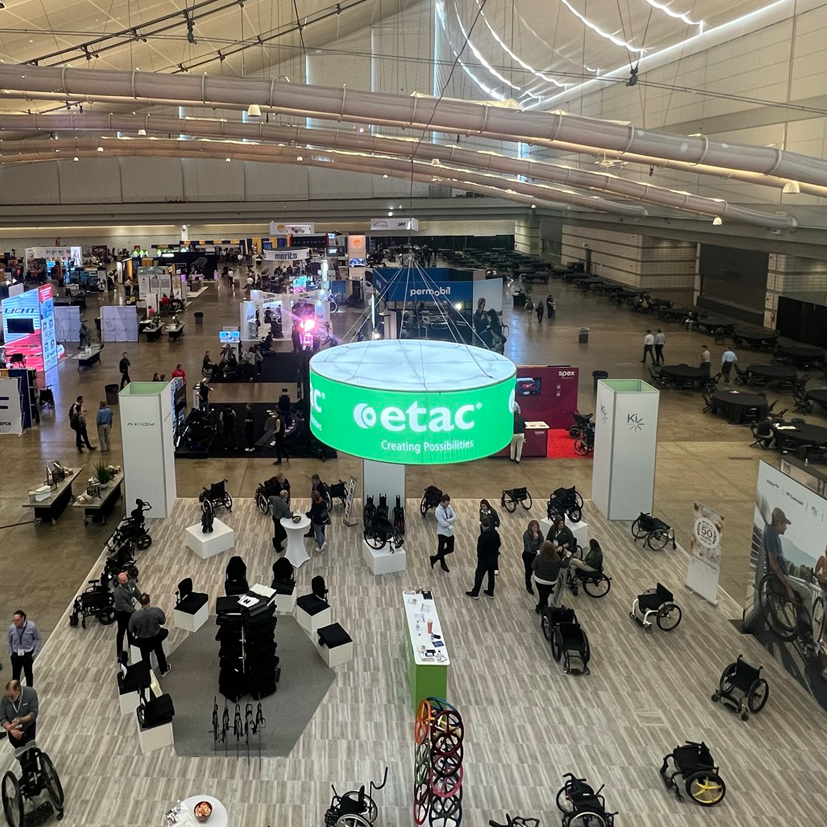 Industry Expertise

Discussing the event, Will mentions, "The conference is very well organised; you download the ISS app and can choose from a wide range of different lectures... Whatever your background, there was always something relevant to you that you could learn from."
The event provided a variety of lectures, all with their own unique perspectives and opinions. Will states "I attended lectures on topics such as finite element method (FEA) simulations, correct industry language, designing for custom solutions and, product test methods."
On the latest advancements in this industry, Will mentioned "My current project is all about additive manufacturing, so seeing the industry embrace 3D printing was exciting. This included how manufacturers were replacing traditional injection moulded parts with those from Nylon 3D printers. Another company was 3D printing seat cushions with flexible TPU filaments to improve the ventilation and cleanliness of the cushions."
Market Research
Another important takeaway from the conference for Will was learning about the range of different companies and their areas of expertise. "It was really beneficial to speak with professionals from a wide variety of backgrounds and observe their solutions to various problems. Attending the exhibition hall provided me with a much more detailed map of the industry and the different strengths of some of the companies on the market. Some of the connections made here have proven to be extremely useful for this project."
We are thrilled to have had the opportunity to attend this event, conduct market research, and learn from industry experts. Explore our related work to learn more about how we apply design innovation to the therapy and mobility product industries.