How surgical implants and prosthetics have changed our world, 2 decades later
Since its formation in 1998, PDR's Surgical and Prosthetic Design department (SPD) has been integrating innovative design technologies with health services across the world, bringing ground-breaking surgical treatments to the masses and teaching these skills.

SPD's work focuses on designing tailor-made, patient-specific implants and prostheses that fit the patient's anatomy perfectly. Using computer-aided design (CAD) software to design each organically-shaped device with precision, their award-winning work changes the lives of patients with tumours, congenital conditions and life-altering injuries who require reconstructive surgery or prosthetic reconstruction.

Now, 23 years after it began, we spoke to Professor Dominic Eggbeer, Professor of Healthcare Applications of Design, and Emily Bilbie, Surgical Design Engineer, to find out how things have changed at SPD over 20+ years of prosthetic and implant design.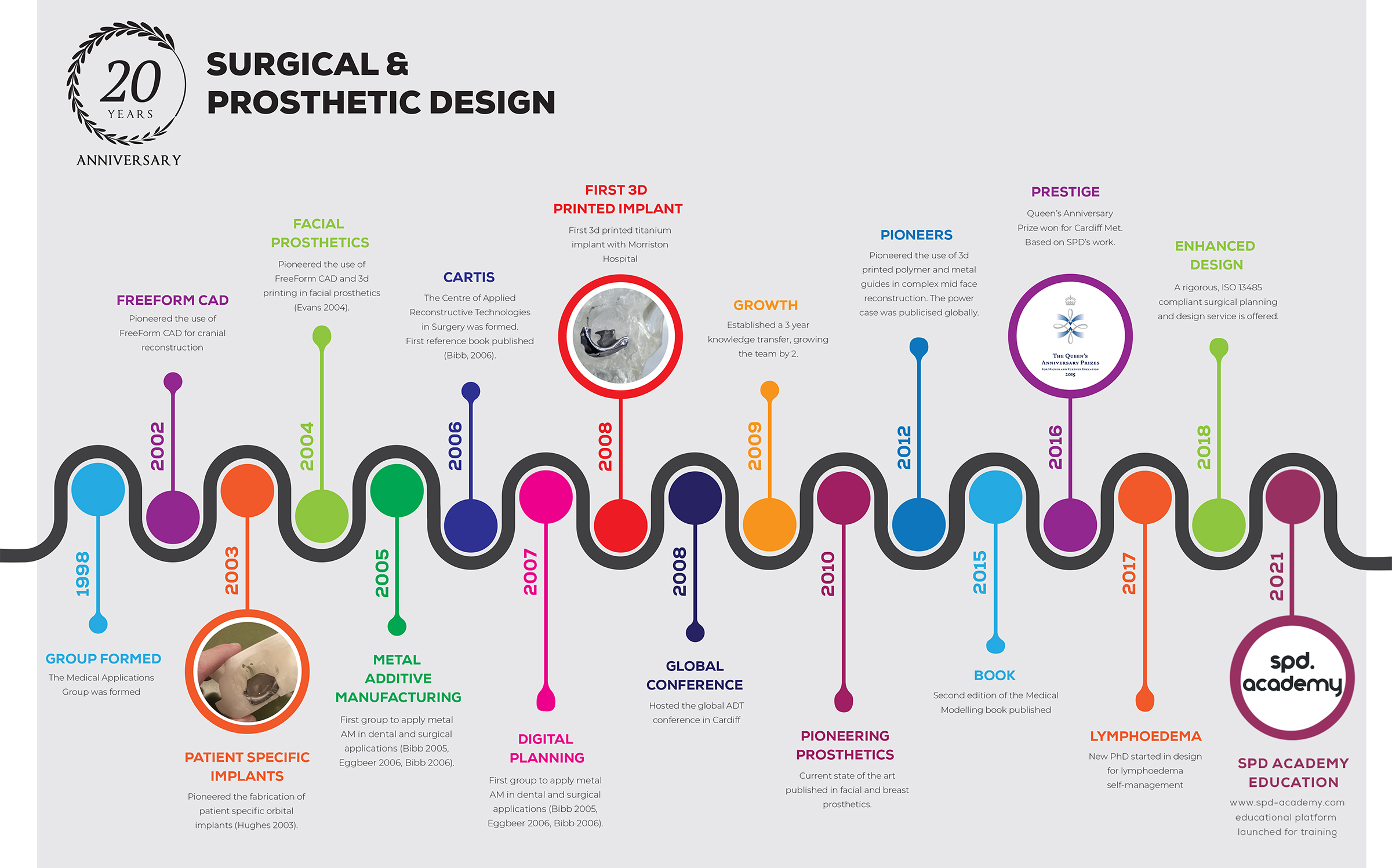 Bringing surgical design to new places
We believe top healthcare should be available on an all-inclusive, global level.
Dominic explains, "We've led interesting projects that have built collaborations with partners around the world. Our research focus is addressing the pressing needs of low-middle income countries and broader populations."
We're currently developing projects with partners in India, looking at how to combine user centred design, understanding needs of the most vulnerable populations combined with the needs of healthcare specialists, and how that integrates with policy as well.

DOMINIC EGGBEER | Prof. of Healthcare Applications of Design | PDR
Alongside this, the team were part of a project funded by the Ministry of Defence which focused on digitising a human body to train military trauma surgeons for injuries they might encounter on the field, without the need for animal or human cadavers. The training models SPD constructed, alongside project partners, replicate severe lower limb and pelvic trauma from blast injury, offering the simulation of a wide range of immediate point-of-wounding and damage control surgical interventions.
Changing direction with training and tools
Back in 2003, the technologies were in their infancy. "CAD Freeform software was only really just on the market, and it was the first kind of technology that allowed you to design really complex organic shapes - before that, people were limited to hand-crafting using plastic replicas of anatomy," Dominic explains.
And with the advent of new technologies comes the need to regulate how those technologies are being handled. "The teams within hospitals are not necessarily from a design background. This means they may not have used CAD and 3D printing technologies before, so we are providing educational content at www.spd-academy.com to help upskill staff to use these technologies safely, effectively and efficiently," says Emily.
The ever-changing evolution of technology has dictated that there's always a need for ongoing training, but it's now more essential than ever because a lot more people are adopting it.
That's why Dominic & Emily have created an educational platform, the SPD Academy, for healthcare staff to develop the necessary skills. "It's important to do things in a robust and structured manner, and not skip any steps because the alternative could mean that you get into surgery and the implant that you have designed does not fit."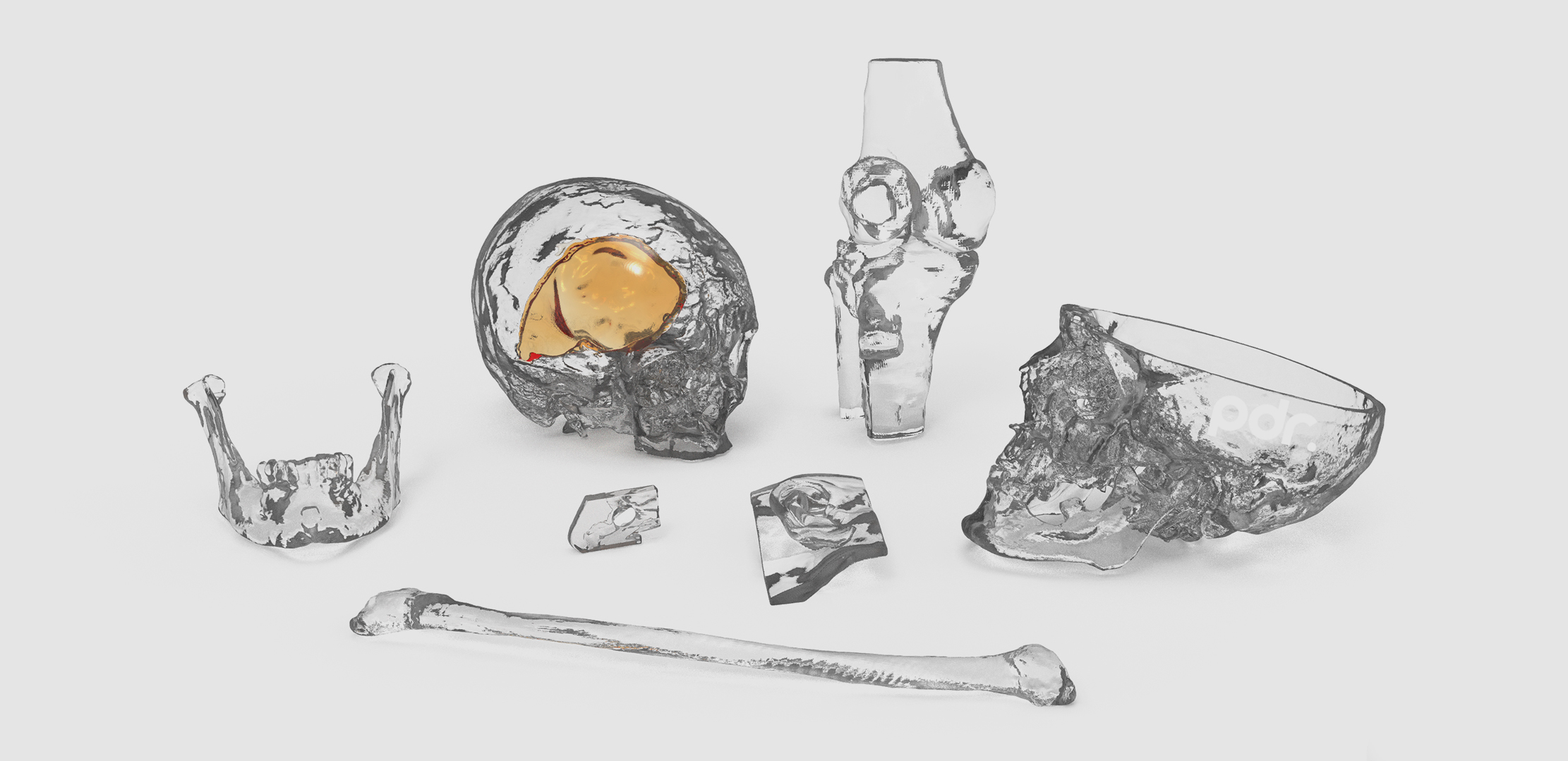 Having pioneered the prosthetic technologies in the first place, the SPD team now find themselves in the unique position of 'backwards engineering' the adoption of their work, by providing the training required to implement it.

The next frontier of healthcare technologies
The SPD team are now using design and technologies to improve other areas of healthcare. This involves working with a range of research disciplines, with patients and healthcare specialists to improve peoples' ability to manage chronic conditions effectively. Design has a vital role to play in individual health, community wellbeing and prosperity.

They're also busy developing new training models, so surgeons can practise the new surgical techniques at home rather than travelling to specialist labs - the ideal solution for maintaining world-class medical advancements during a pandemic, and another way in which SPD are helping hospitals develop their abilities over the long-term.
Learn more about PDR's work, or to discuss an idea, contact us.