Exploring the Knowledge Transfer Partnership between PDR and V-Trak
We're delighted to announce that PDR and V-Trak have recently joined forces through a Knowledge Transfer Partnership (KTP). The project started at the end of 2022 with the aim to create bespoke user-centred design strategies and enhance design and manufacturing methods for V-Trak's products.
We sat with PDR's Professor Dominic Eggbeer to learn more about the partnership and what it entails.
About V-Trak and the Knowledge Transfer Partnership
V-Trak is an innovative wheelchair and seating company that seeks to add comfort and independence to the life of wheelchair users from childhood through to adulthood.
The KTP is funded for two years through the UKRI KTP scheme for which Dominic notes, "The reality, however, is that this partnership will support radical new product development capabilities and create a platform that will extend way beyond the funded two-year period."
This scheme creates a three-way partnership between a UK based company, an academic organisation and a qualified graduate, in this case – V-Trak, PDR and William Dauncey who joins as the KTP Associate on this project.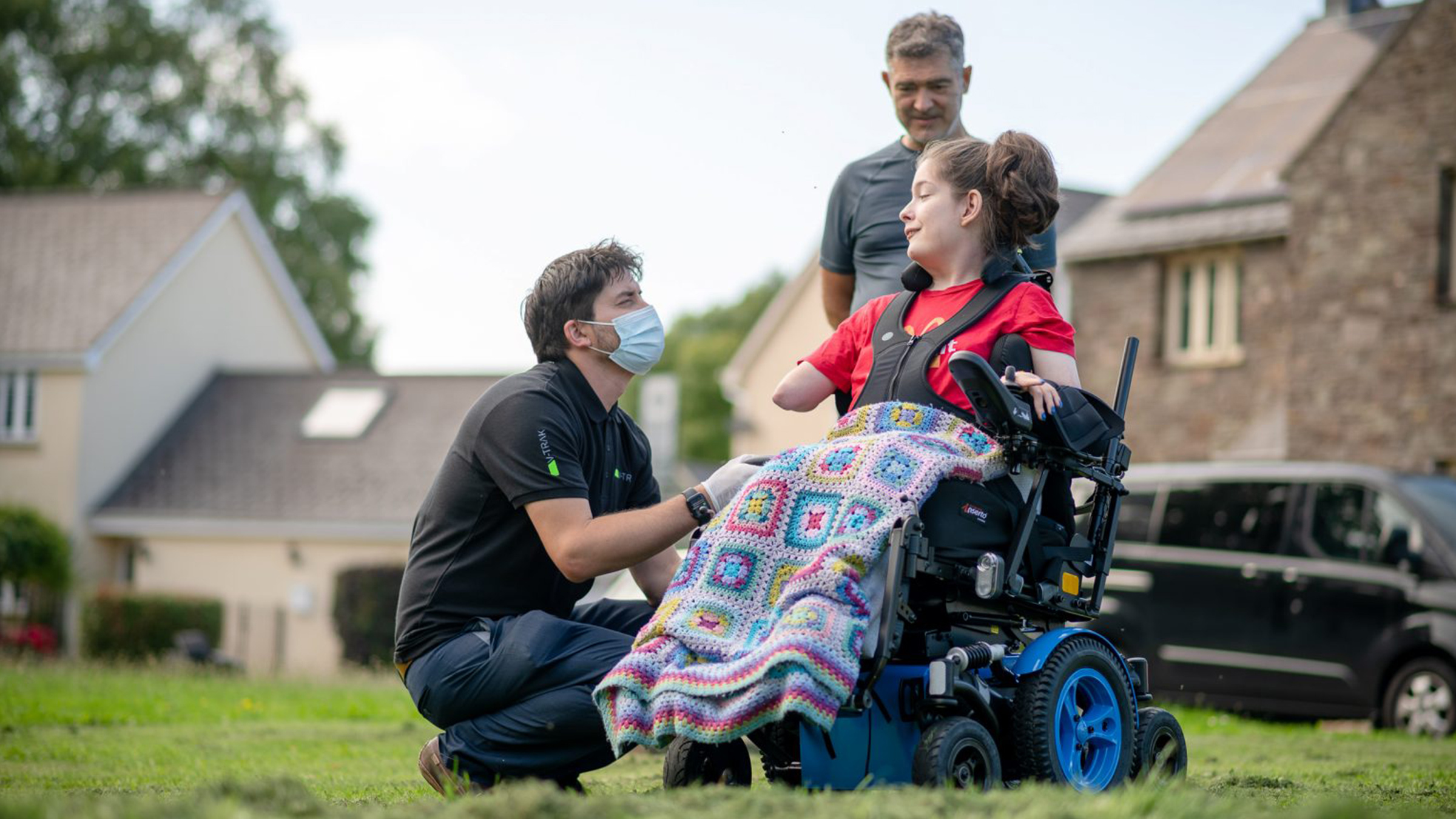 Benefits from the KTP and what PDR has to offer
All three partners benefit from the partnership, with the KTP Associate gaining high-level support and career development, the company benefiting from new knowledge, and the academic partner benefiting from the research outputs and impact.
When asked about what PDR has to offer, Dominic mentions, "PDR has been a leader in design innovation since 1994. Our organisation offers expertise in various design fields and has worked with many national and international companies. My group within PDR focuses on user-centred design and healthcare design, we collaborate with medical specialists in the NHS and beyond to create regulatory-compliant designs made using low volume-manufacturing methods. We will draw upon this expertise to support V-Trak.
Parallel to this, we're here to provide Will, our KTP Associate with regular support through meetings and introducing him to other specialists within Cardiff Metropolitan University and wider PDR as well. This will aid him in understanding the methods they use and see if there's anything he can implement within V-Trak. We're also here to support him in writing experimental study designs and to lead in the production of academic papers and conference presentations. All of which is part of what the KTP is about. It's about developing the kind of academic rigour behind the work that he's spearheading day-to-day."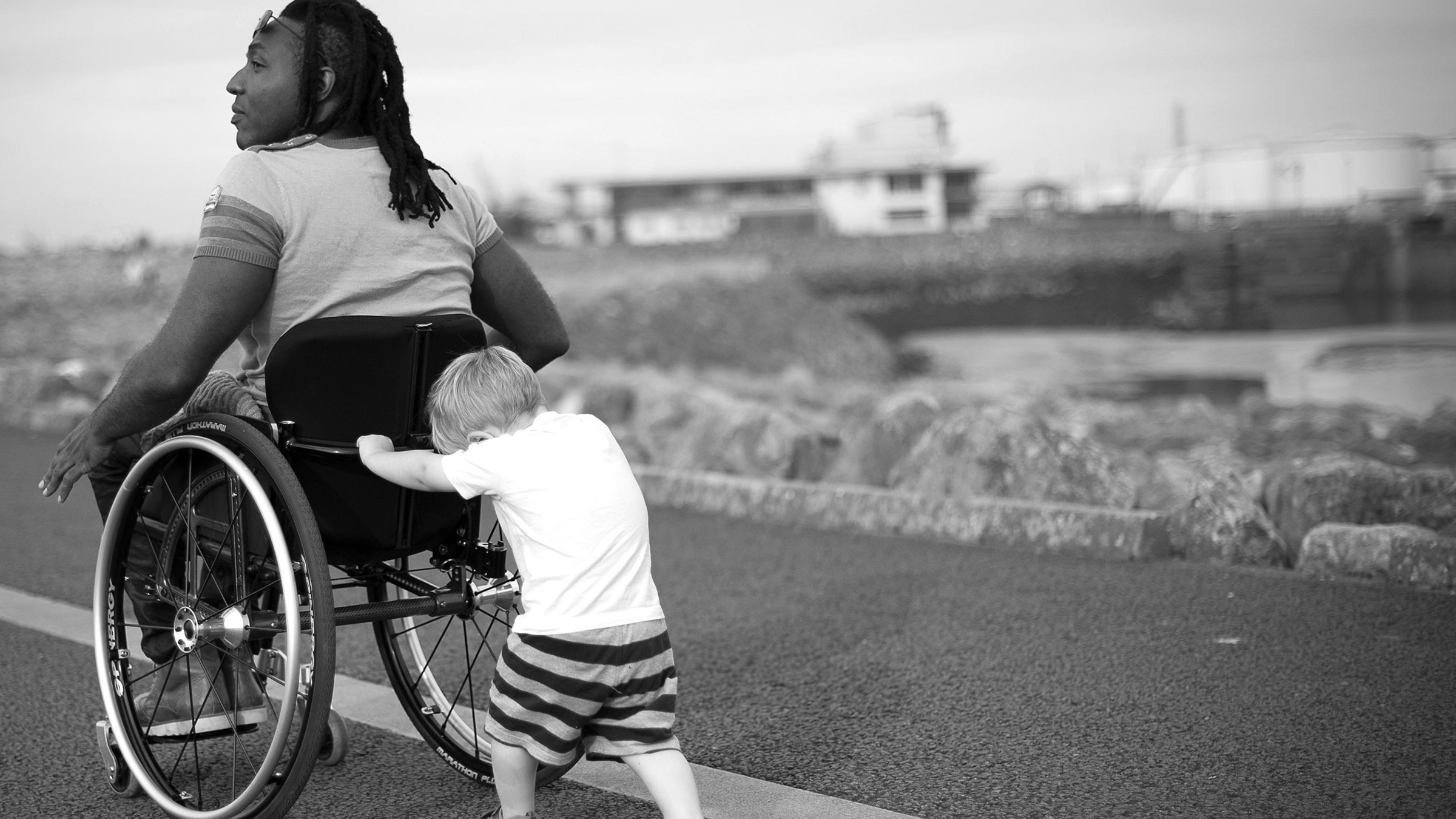 The project so far
"William Dauncey joined PDR and V-Trak as a Product Designer and our KTP Associate and is responsible for leading the project management. He is an integral part of the V-Trak team. Embedded in the company culture, he understands the customer's needs and the internal operations that meet those needs", explains Dominic.
The project focuses on V-Trak's core principle of productive empathy and involves Will attending wheelchair posture management and fitting sessions with clinical specialists, while also working on the technical design and manufacturing aspects. He stays up-to-date with the latest advancements in the field by attending conferences and trade shows, collaborating with other project teams, and conducting experimental studies. Will's role involves being based at V-Trak and working to ensure that the products meet international standards through the development of mechanical test rigs.
The end goal of this partnership lies in a shared vision by V-Trak and PDR to provide better customer experiences in a more efficient way, with the user always at the forefront. Dominic expands, "It aligns greatly with our commitments at PDR which is creating research development and education programs that empower people to utilise design and technologies to address globally relevant priorities. So what we aim to achieve in this, is sustainability. We want to see a successful business launching new products and making efficient use of new technologies to support their long-term ambitions and to supplement that, we want to produce high-quality, high-impact research outputs as well. We wish to support our long-term ambitions for creating change through using design."
This partnership will support radical new product development capabilities and create a platform that will extend way beyond the funded two-year period.

Dominic Eggbeer | PROFESSOR OF HEALTHCARE APPLICATIONS OF DESIGN | PDR
We're excited to support ambitious developments that lead to a positive impact for the Associate, V-Trak and their customers.
Next Steps
Learn more about PDR's experience with KTPs or if you have an idea you'd like to discuss, contact us.