Brace Packaging wins Green GOOD DESIGN 2023 Award
Brace Packaging
We are delighted to announce that our Brace packaging solution has been awarded a Green GOOD DESIGN 2023 award, in recognition of its emphasis on sustainable and responsible design.
Brace packaging accompanies Brace, a new innovation for R&D Surgical Ltd that provides a more comfortable, sympathetic approach to the treatment of Pectus Carinatum (typically known as pigeon chest). Rather than merely serving to safeguard and deliver the product, Brace's packaging is designed to play a functional role in its application by supporting a step-by-step user-centered patient journey to ensure a convenient setup.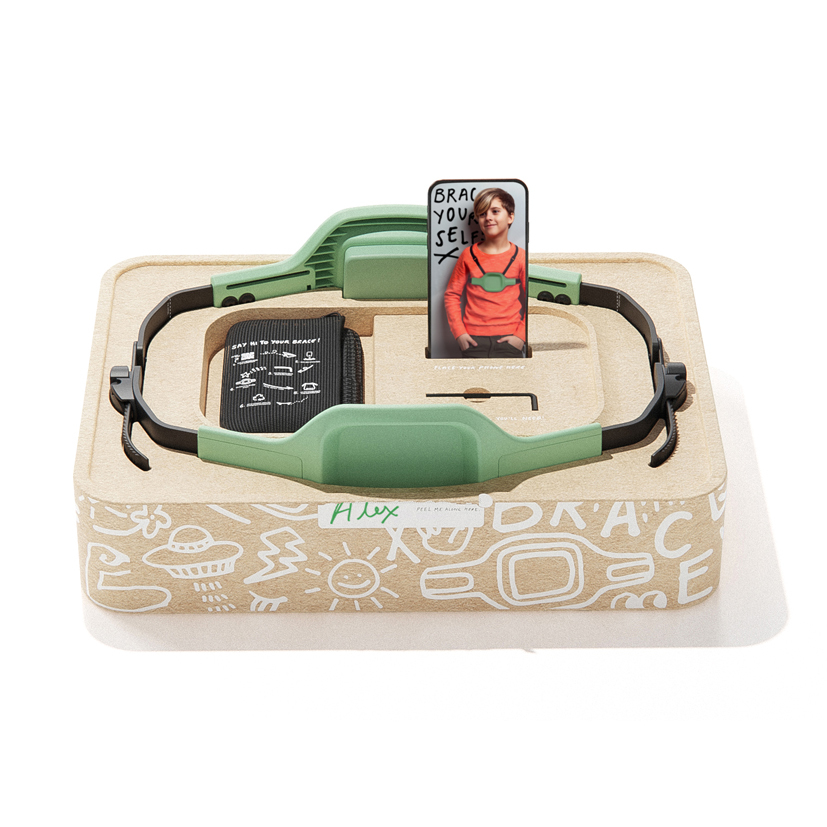 The packaging's aesthetic deliberately reflects contemporary consumer products through the use of 100% recyclable paper pulp and a clean, simple print design. In doing so it is deliberately intended to echo the high-quality, responsible and innovative nature of the Brace unit itself. Carmen Wong, Project Lead on Brace Packaging, said "with the packaging design, we wanted to shift away from traditional materials you see within medical products and think about how alternative materials can play a part in creating a more sustainable, humanised solution for the end user."
Beyond the packaging itself, the device's fundamental offer to deliver a clinical service to patients in their own home stretches its benefits to include a reduction of journey volumes and energy use throughout the treatment process.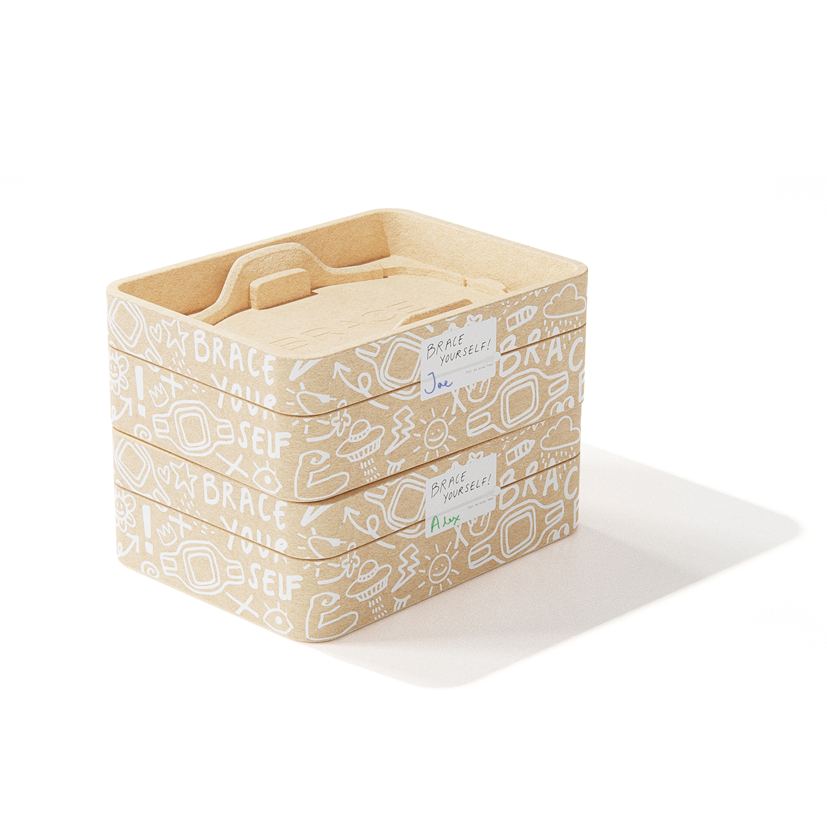 The Green GOOD DESIGN is a renowned award developed as an offshoot of the longstanding GOOD DESIGN programme. Its aim is to identify "the world's most important examples of sustainable design and to develop public awareness of which global companies are doing the best job creating ecological and sustainable design" (Kieran Conlon, Executive Director, The Chicago Athenaeum/ECADUS). Experts from around the world serve as the jury, which meets annually to identify the best new entries in product designs, environments, graphics, packaging and communication design.
According to the World Commission on the Environment and Development, "sustainability is a form of development that meets the needs of the present without compromising the ability of future generations to meet their own needs." The basic objectives of sustainability are to reduce consumption of non-renewable resources, minimize waste, and create healthy, productive environments.