Design for Life
6ENAD marked the 6th edition of the Spanish design forum where design policy was the primary focus.
Attracting attendees from across Spain, the event created an opportunity to encourage knowledge transfer and spark dialogue between designers across disciplines.
Four international speakers lead the morning's presentations at the conference and we were fortunate to be invited to share our observations on design policy to a wider audience. Our talk featured alongside presentations from Andrés Valencia on design futures, Petteri Kolinen on supporting SMEs through design, and Audrone Drungilaite on design ecosystems.
The Design Economy generated £85.2 billion (GVA) to the UK in 2016, almost three quarters of the value of UK financial services and insurance.

Source: Design Council's Design Economy Executive Summary 2018
This platform gave me the opportunity to talk about Design for Innovation and explain how creating policies that help support the use of design in SMEs is vital to economic growth. Through sharing good practices and utilising design tools our aim is to create an impact on SMEs that will help both to lower the number of businesses with no design elements in their processes and increase the number that implement design as strategy.
Design Action Plan was also discussed as it is recognised as a recommendation by the Design Council and is an ongoing project for the Design Policy team at PDR.
Both of these projects are concerned with the engagement of users and stakeholders. Design processes engage users - allowing for the co-creation of ideas and solutions. From looking at health care to education and from the way that businesses are supported to bills on assisted dying, it really allows us to engage citizens to design for life.
It was great to see that our D4I partners from GAIN were in attendance and also that they were running a workshop on the creation of a national design entity. Montserrat Rodriguez was a particular help as she was able to give her perspective on the D4I processes- allowing for a more rounded discussion around the project (as well as acting as my very own personal translator).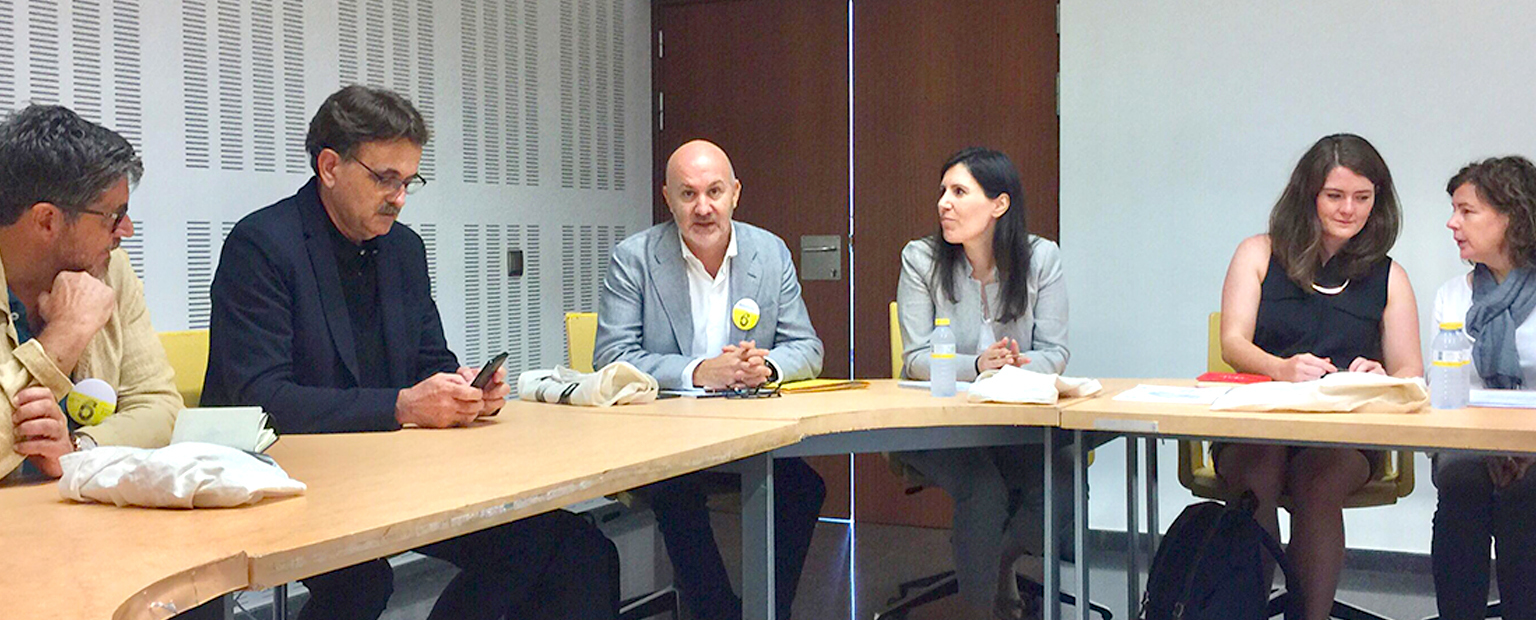 It's a really exciting time for Spain- not only because they are looking to create a national design centre but also looking ahead to its future design policies as decision-makers there recognise that it isn't just about the options available but also the co-creation of solutions with citizens to make life better.
I, for one, am very interested to see this seed grow.