A recap of Valencia as the World Design Capital of 2022
Since 2008, the title of World Design Capital has been awarded. This title is given to a different city around the world every two years, with Valencia receiving it in 2022. Being named World Design Capital is a fantastic promotion tool for a city and its residents. It puts a spotlight on what design can do to improve the city's residents' lives, economy, social fabric, and environment.
Valencia focused on six different topics last year to demonstrate what design can do for a city. Health and well-being, economy and innovation, heritage and local identity, environmental sustainability, equity, inclusion and diversity, and design education were among the topics covered.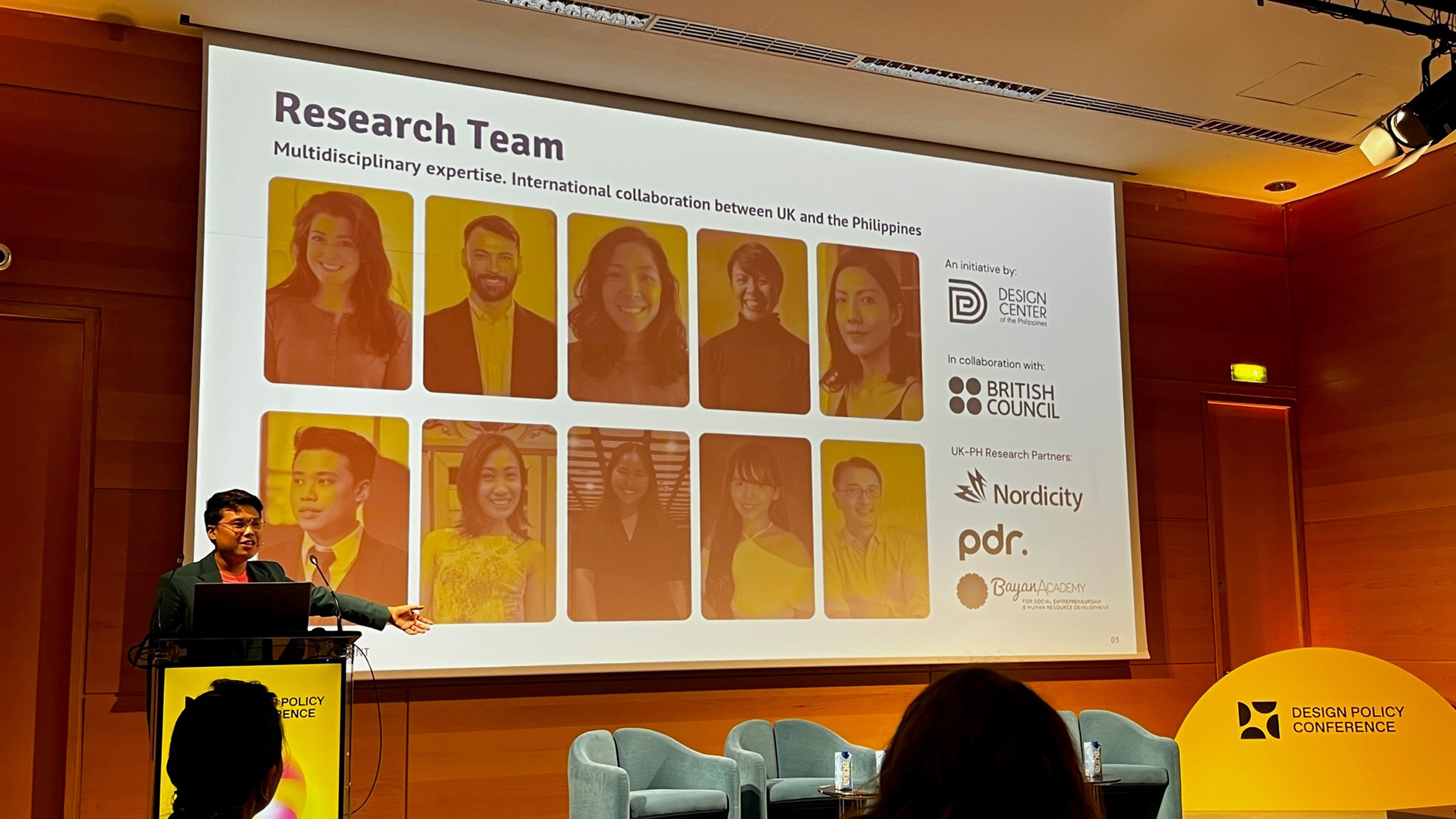 Showcasing PDR's project in the Philippines
The Design Policy conference, organised as part of the World Design Capital Programme, took place in November 2022 over the space of 2 days. PDR was invited to a special pre-conference event hosted by the Philippines Design Center on developing their first ever National Design Policy – a project, which PDR has been actively involved. PDR has been supporting the Philippines Design Center to map their Design Ecosystem and engage local stakeholders across the Philippines to jointly create 10 strategic policy actions to enhance the use of design in the Philippines. So, it's another great impact of our research that was presented at the conference. We look forward to the whole policy being adopted and published.
PDR's keynote presentation
The Design Policy Conference began with PDR's Head of Design & Policy, Professor Anna Whicher delivering the opening keynote and addressing the lessons learned from implementing design policies. She discussed expertise and experience in developing and implementing design policies to map design, economy, and design ecosystems. To elaborate, the talk discusses the use of design methods while developing design policies in order to involve senior decision-makers in the process and align design policy with broader development goals.
It is not only designing a policy for the design sector but also designing a policy that helps the country or region achieve sustainable development goals by heavily promoting the activities involved in design policy at these conferences and events.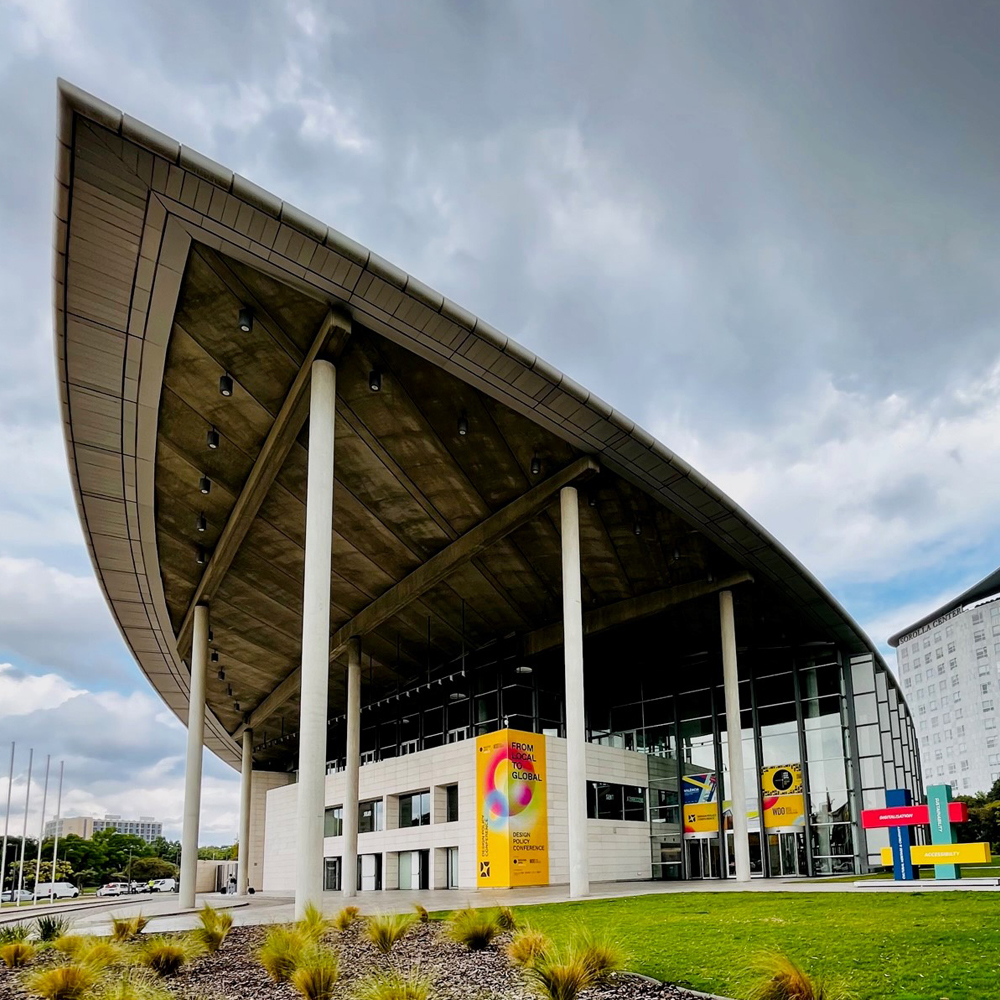 Some key points Anna shared were to prioritise activities and focus on a small number of actions, rather than attempting to do everything all at once. Another important note was to not stop, to not treat design policy as if it were set in stone, to constantly monitor and improve implementation, and to not focus on one specific sector, but to address public and private sectors simultaneously to ensure that there is supply and demand for design.
Another highlight of the conference was a talk from Spanish political leaders including the Minister of Culture of Spain and the Mayor of Valencia. They send a strong political message that design is important which is great to hear from Politicians. They stated, "The quality of our lives depends on the quality of design around us."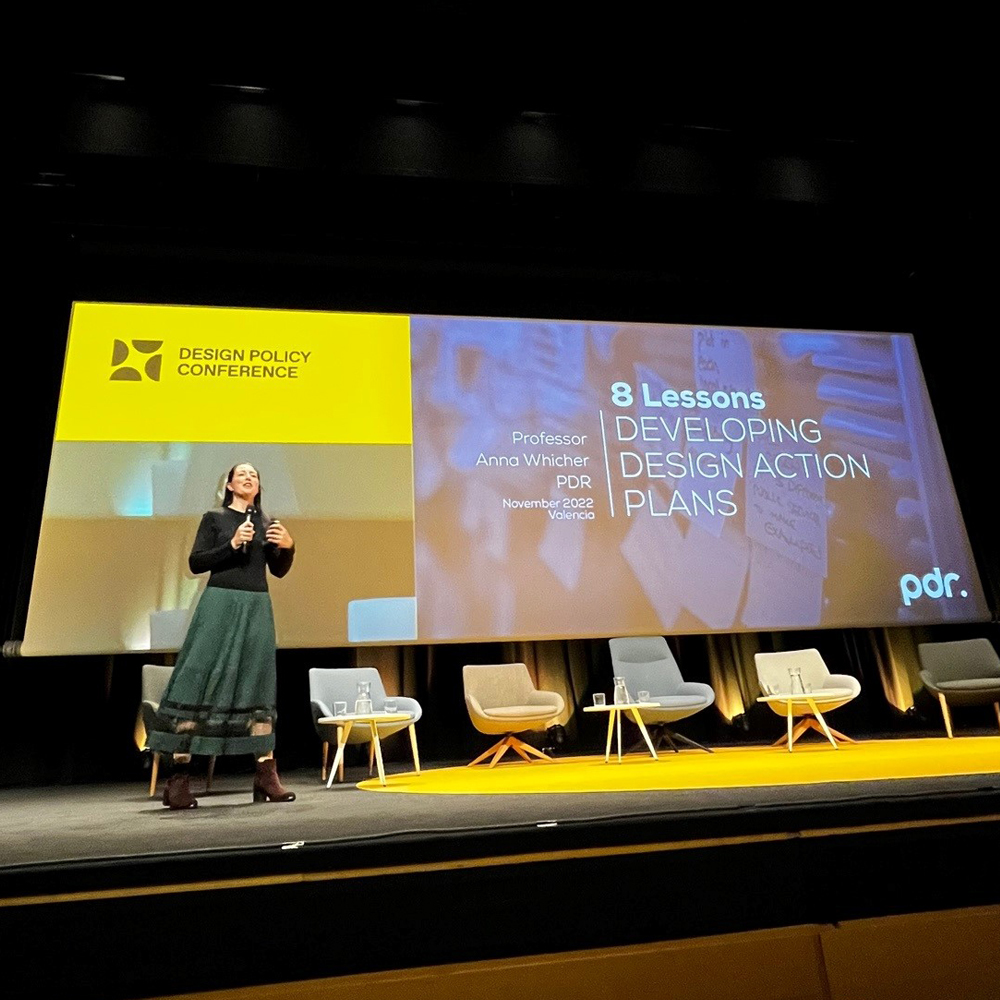 The Mayor also emphasised the importance of design for the city, noting that they have already been named the Green Capital of Europe, the Innovation Capital of Europe, and the Design Capital of Europe. To demonstrate their commitment to the design agenda, they established a design council within the City Council of Design. They invited independent design, architecture, and urban planning experts to advise on city development in order to make it more sustainable and inclusive.
We hope to assist Spain in its efforts to advance design policy in their country. We have previously assisted the Barcelona Design Centre in mapping the Spanish design ecosystem. Isabel Roig of Barcelona Design Centre presented the manifesto to the Spanish government in order to create a National Design Policy for Spain based on our work. Many of the presentations cited our previous work, research, and our design ecosystem model, which was a proud moment for us at PDR. We are excited to see what the future holds for design.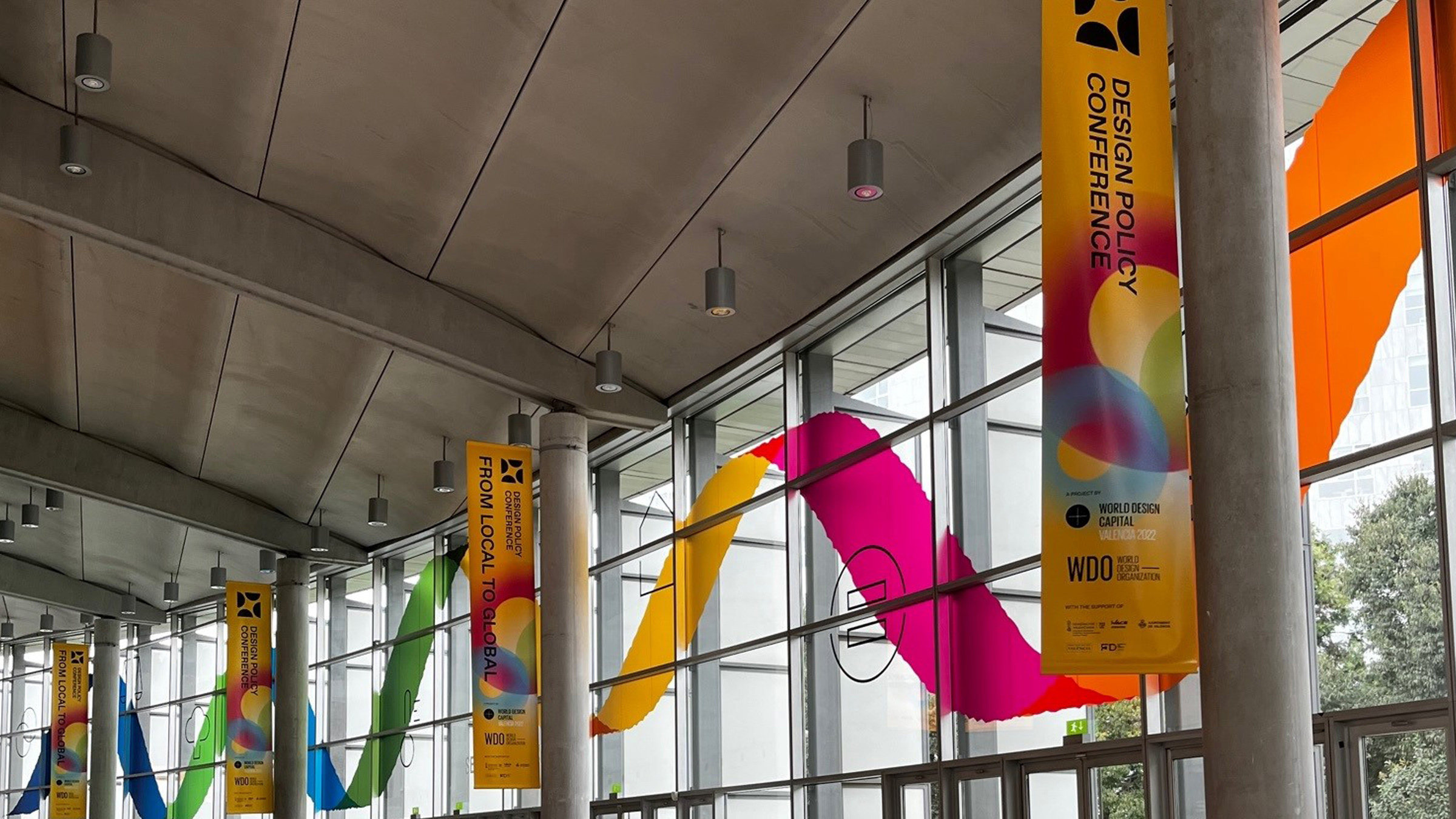 Next Steps
Discover more about PDR's Design Policy work- or if you'd like to have a conversation about starting your own project with PDR, get in touch.