Exploring the challenges facing Cardiff's creative industries
Since summer 2021, we've been busy developing the media.cymru project - the aim of which is to develop a world-leading cluster for media innovation in the Cardiff Capital Region.
An element of the project is designed to discover what the region needs to build upon, in terms of existing strengths within the creative sector. That work should subsequently help us to identify and develop challenges for the creative industries to respond to - and 8 months later, this is where we find ourselves.

Looking through the lens of a design innovation perspective, we're reflecting on what we've learned through our support work within the Clwster project as it draws to a close, and how that factors into our thinking with media.cymru. We sat down with Professor Andy Walters, Director of Research, to find out more…
"Within the media.cymru project, PDR is much more central to the development of innovation, looking at what kind of innovation the companies might want to implement, guiding them through the application process - perhaps even redesigning the application process - before supporting them to develop these projects and helping them to locate that within the wider media industry," Andy begins. "And we won't be doing this entirely on our own, either. We're working with partners like Alacrity who'll be looking at the commercialisation side of it too."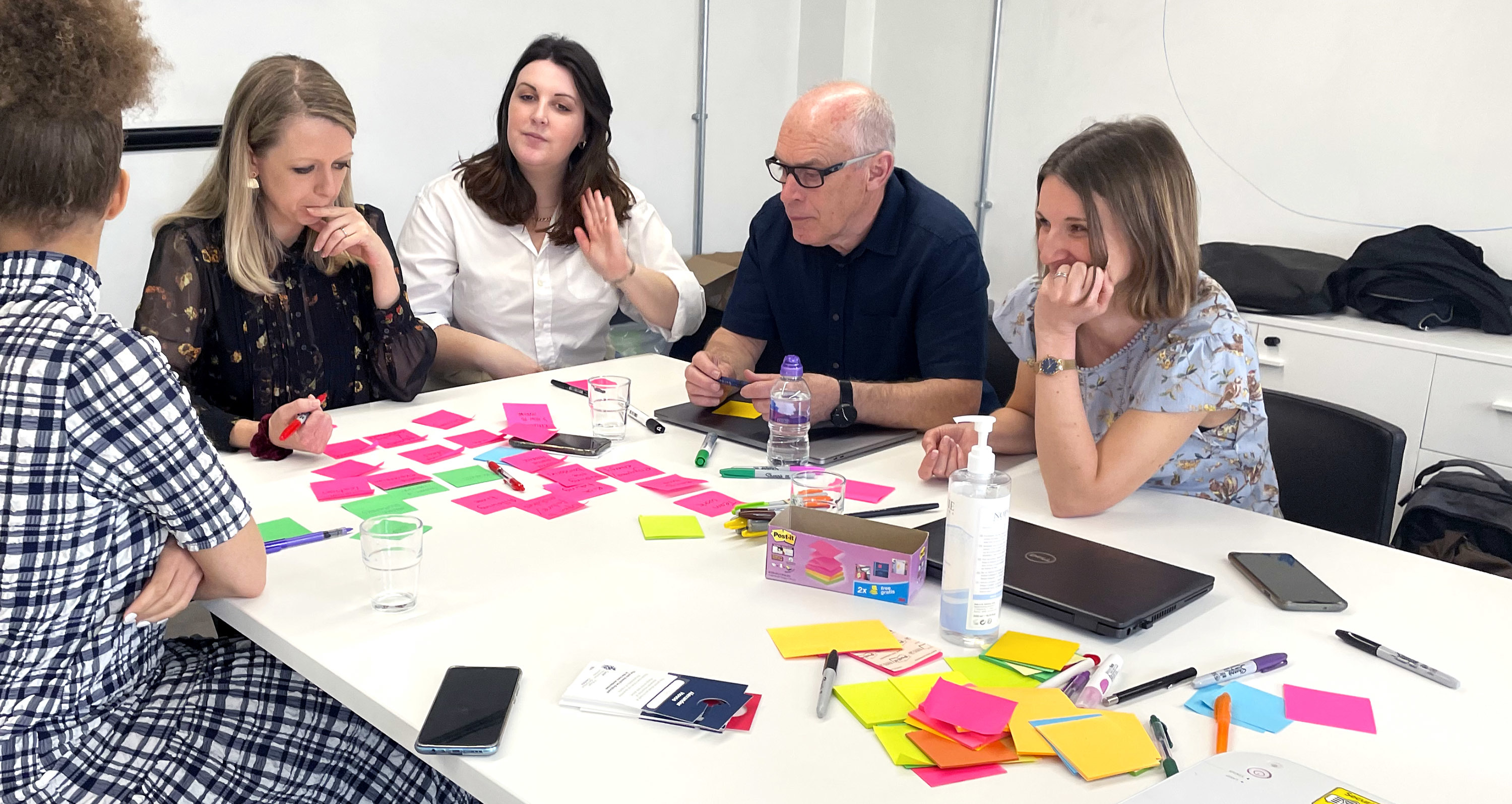 Although there are significant differences between the media.cymru and Clwstwr projects, the learnings gained through Clwstwr have proved invaluable to our development work now.
"A lot of the problems media companies face when taking on innovation as a field of activity share the same type of issues faced by any small company, because the creative industries are so typically dominated by 'one man bands', small groups and solo freelancers, so to speak," Andy explains. "This means those media companies aren't used to reflecting on their own practice - so while their creativity means they're likely experienced in innovating, it's the formal approaches to innovation and the subsequent assessment-style thinking that needs a bit of development and support from organisations like us."
Another issue faced by micro businesses like these are, naturally, limited resources. "When they've spent less time thinking about innovation as a formal activity, it's simply down to not having the capacity or space - they're really busy people, ultimately. A lot of that work is actually innovating, too! But it's typically generating innovation for other people, as part of their job, and they spend less time innovating for themselves - a specific problem that the Clwstwr project was designed to address."
Whilst exploring the impact of Clwstwr, we repeatedly found that innovation manifested itself as the development of new products and services - and often things that might be developed with partner businesses, or within the creation of new businesses. "This is fantastic, but it's a very particular type of innovation. What we didn't see much of was companies changing their existing business models in ways we might've expected. The organisations didn't tend to develop new ways to sell the expert knowledge they already had."
We're not just looking at innovation within their own businesses. It can be any kind of collaboration that leads to new innovation, within the wider media sector.

ANDREW WALTERS | DIRECTOR OF RESEARCH | PDR
Such a significant finding has helped our approach to the creative companies within media.cymru. Knowing that companies seem to find it easier to conceive that 'innovation must equal new', this tells us we need to explore more notions and examples of innovation.
"The advantage is that we're not just looking at innovation within their own businesses. It can be any kind of collaboration that leads to new innovation, within the wider media sector - not just screen or news-based, as Clwstwr was," Andy continues. "One of the things that's come out strongly for me is that we may have seen different outcomes if we'd spent more time explaining to the companies what innovation can be and how it could theoretically be put into practice - this has definitely been one of Clwstwr's biggest learnings."
So, how will we adapt what we've learned for use within media.cymru? In a nutshell, our experience engaging with the creative industries over the past 3 years will lead to a more comprehensive support package that will enable companies to broadly innovate in more ways and develop more options.
These will be in line with what the media industry within the region's aims are, and should stimulate more collaboration and lead to more impact within and outside of the creative industries themselves.
"It's a great opportunity for us to give a lot more direction and support to the businesses in this project. We'll have more scope and available resources through a design-led innovation perspective to be able to explore all the different ways in which these companies can be supported."