How we made CoolSculpting Elite, the next generation in body contouring systems
American firm Allergan - and a long-standing PDR client - approached us with an intriguing challenge: design the next generation of cryolipolysis body contouring systems. With over two decades of medical device development experience to draw from, the team was ready to meet the challenge head on.
Cryolipolysis is a non-invasive form of targeted fat freezing which helps to remove stubborn areas of fat that remain after diet and exercise. Allergan's CoolSculpting device has made it a leader in this market for more than 10 years, but a next-generation product was needed to retain its status.
Working with Allergan's engineering teams, PDR designed its new product, Allergan CoolSculpting Elite.
Here, Jarred Evans, Managing Director at PDR, discusses the team's approach and this innovative design project's outcomes.
How did PDR approach the CoolSculpting Elite design?
PDR was tasked with designing a product that felt brand new, whilst building on Allergan's reputation for high-quality engineering.
"Our design process was preceded by an extensive global insights study, which gave us a strong understanding of users' challenges," Jarred explains.

"Following the study, we undertook a total redesign of the original CoolSculpting device, essentially starting from the ground up. Taking a user-centred approach, we began with a conceptual design process, before modelling, prototyping and trialling CoolSculpting Elite with a pool of prospective consumers."
Quality
Building a robust, high-quality product was a clear priority. "We needed to create a product that was brilliant from a technical perspective," says Jarred.
"Given that private clinics use CoolSculpting Elite as a significant source of income, it was essential that we designed them to last."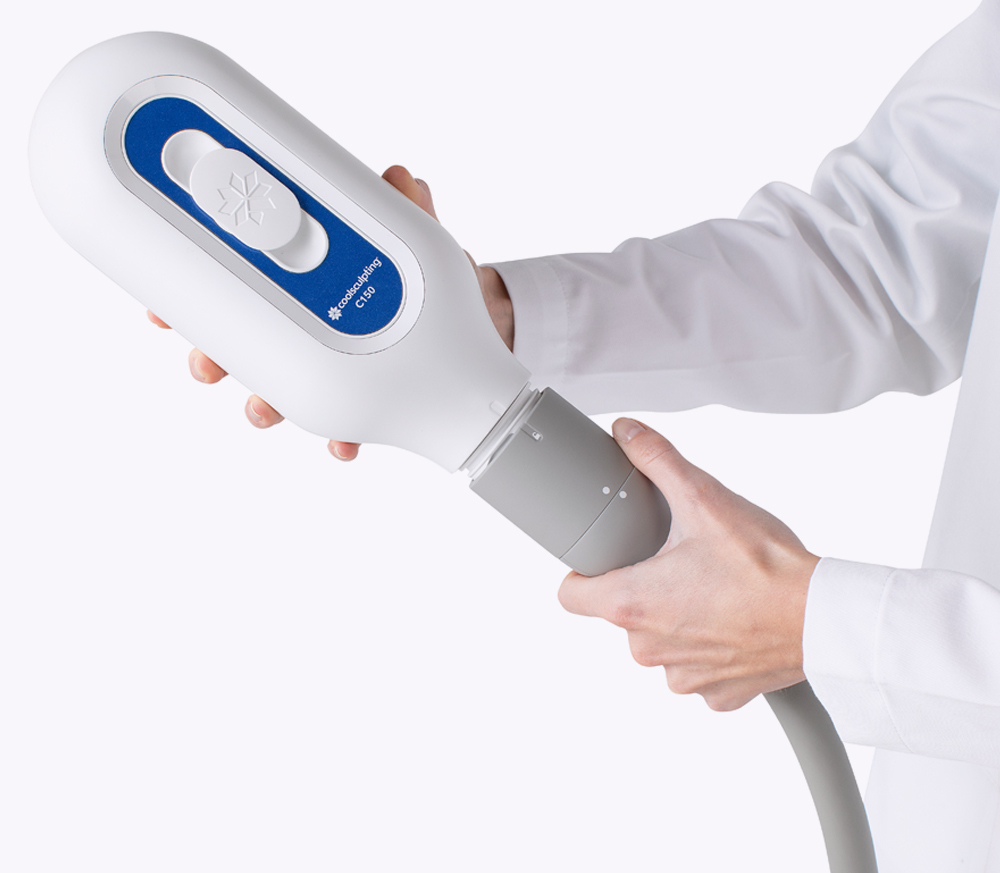 Visual identity
A long product lifetime was not the only focus for PDR: "When you're designing any product, understanding who you're designing for is essential. CoolSculpting Elite's customers are high-end clinics so it was important to get the visual identity spot on."
The team needed to develop a visual design that communicated Allergan's scientific prowess whilst fitting within a cosmetic clinic setting. "The product is designed to look modern and warm," Jarred explains.
"The white snowflake design on the front of the device ties in with the CoolSculpting brand and also functions as a countdown clock to indicate when a cryolipolysis session will finish."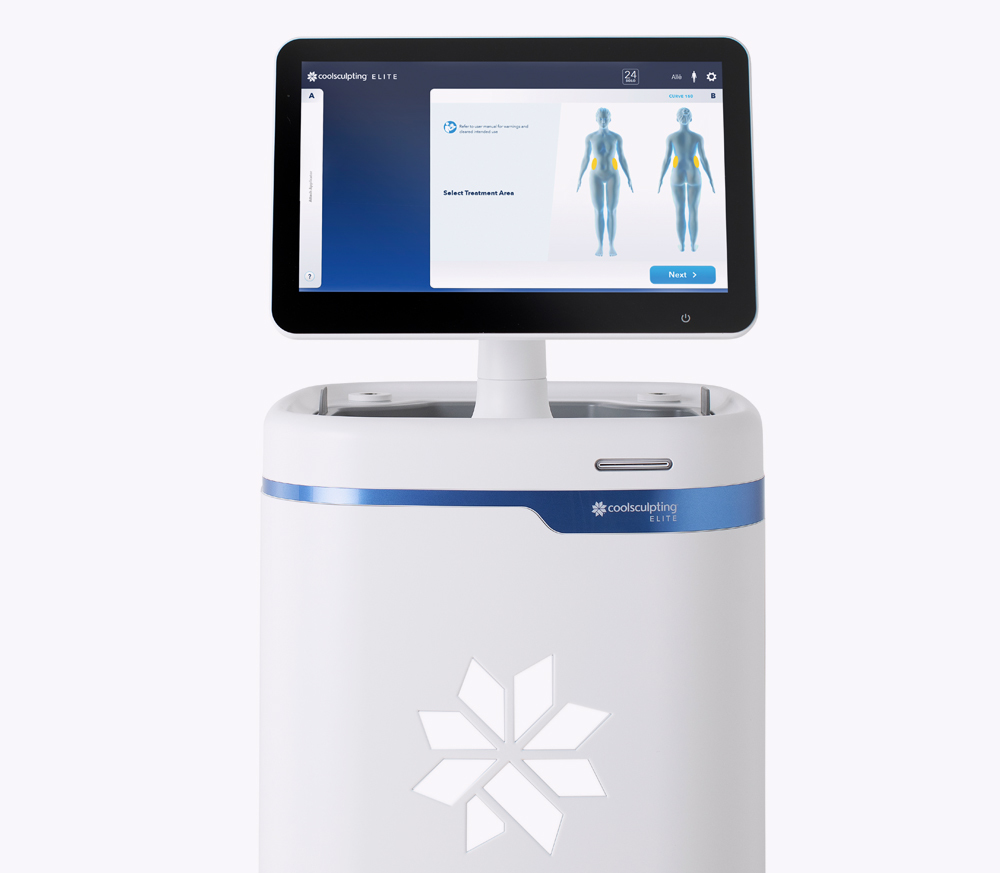 New features
A customer-centric approach saw PDR adapting features to improve the user's experience. As Jarred explains: "Consumer insight identified the need to reduce CoolSculpting Elite's size and weight by adapting the cooling mechanism itself."
With ease of use front of mind, several new compact features have been introduced, such as a treatment tray and snap-on applicator heads.
"Crucially," says Jarred, "the design now features two applicators, essentially doubling the product's treatment capacity. That makes CoolSculpting Elite a powerful and efficient device."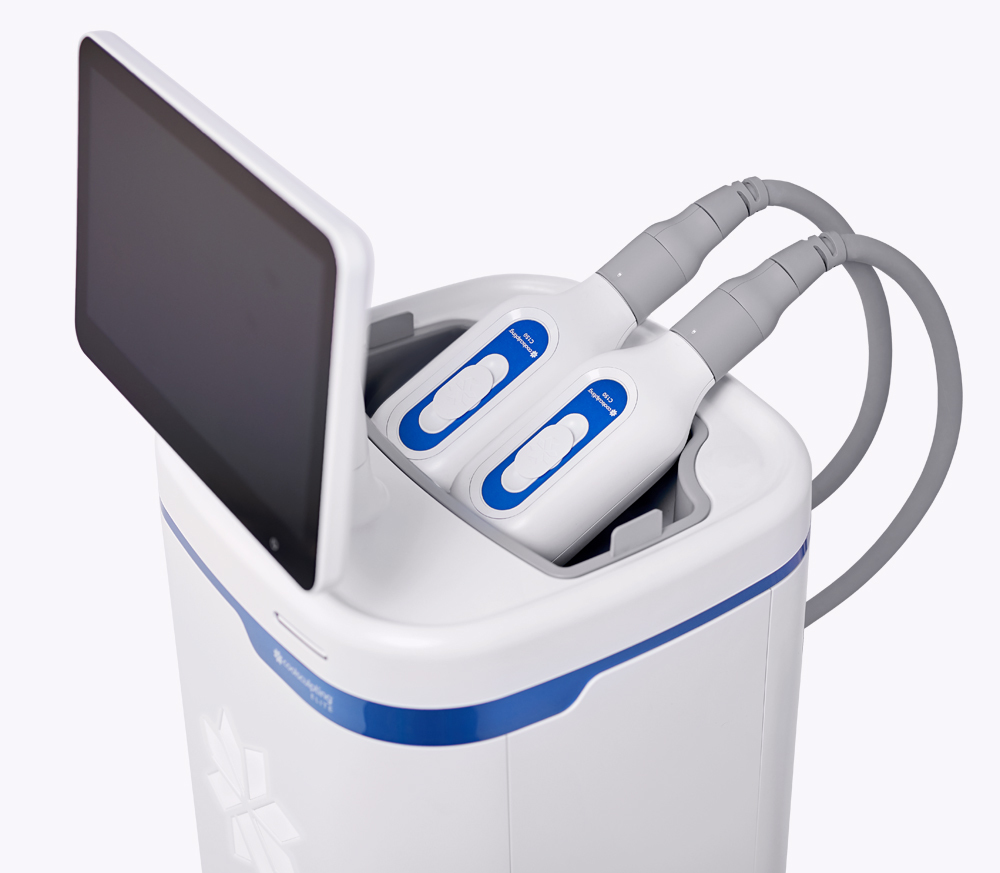 What were the outcomes?
The CoolSculpting Elite product launched in early 2021 and sales are booming.
Jarred believes the additional applicator explains the product's popularity with customers: "Double the treatment capacity means double the commercial capacity. That's good news for customers as they'll see an even greater return on investment.
"The best test of a project is whether it is successful in the marketplace and we're proud of the results we've helped Allergan to achieve."