A 'tidal' wave of enthusiasm for better, greener assistive tech
The World Health Organisation estimates that over 2.5 billion people worldwide require some form of Assistive Technology (AT) – everything from spectacles to modified cutlery to screen-readers to jar-openers. This figure is expected to rise dramatically in the coming decades due to an ageing global population and an increase in so-called lifestyle diseases.
The demand for AT, together with the variety of conditions AT users may be living with and the tasks they want to achieve in order to live more independently, makes AT an exciting field for designers who want to make a difference.
The Project
PDR and the Rehabilitation Engineering Unit at Swansea Bay University Health Board (SBUHB) have embarked on a project that aims address two key challenges in the design of AT: how to better ensure it meets the user's needs and how to make it more sustainable. The project has been awarded more than £47,000 from the TIDAL + Network, a UKRI-supported health-focused research fund.
Groundbreaking research led by Dr Jonathan Howard, a clinical scientist at SBUHB, found that using digital design and 3D printing made a crucial difference in both usability and sustainability. It enabled end-users to have input into the creation of AT devices so they could be customised for improved fit and function. This co-design approach meant that people were more likely to be satisfied with their devices and keep using them, helping address the problem of premature abandonment, a leading cause of waste in AT production.
Jonathan and a team of PDR researchers are investigating how to develop a delivery model that will enable medical professionals across Wales and beyond to access such co-designed digitally manufactured AT for their patients.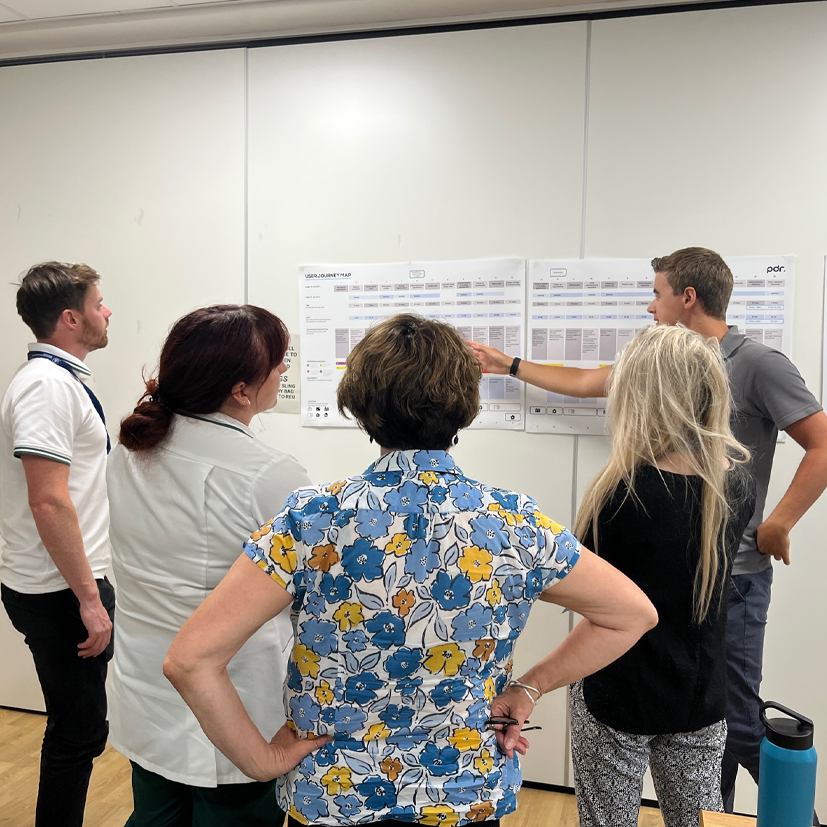 Current system and challenges
In the first stage of the project, the team ran a series of workshops with rehabilitation engineers, occupational therapists, physiotherapists and other health professionals in variety of health settings in South Wales. The aim was to better understand the current system for the specifying, sourcing and provision of AT, identify what information and support health professionals needed, and discover how best to incorporate their knowledge and expertise into the AT co-design process.

The next stage

The team, which along with Jonathan comprises PDR's Professor Dominic Eggbeer (surgical and prosthetic design), Dr Sally Cloke (human centred design) and Dr Katie Beverley (sustainable design) are now embarked on the second stage: analysing the workshop data in order to identify factors that will guide the development of a solution.
One key finding so far is that people's AT requirements can be very time sensitive. According to Sally, devices cannot afford to have a long production cycle because people's needs may change very rapidly. "Consider people living with a degenerative condition. An assistive device can be worse than useless if it's not available when it's needed. If sourcing it takes too long, a patient's condition may unnecessarily deteriorate, to the point that they've permanently lost that functionality."
The healthcare professionals involved in the research have been extremely positive about the project's aims. "We've encountered a 'Tidal' wave of enthusiasm," said Dom. "Despite the immense pressures that healthcare systems, therapists and other clinical specialists are facing, each of them is completely dedicated to working with patients to find solutions."
Learn more about PDR's work with Assistive Technology

Discover more about PDR or contact us to discuss a product idea.