User Centred Designer
Contract

12-month fixed term

Salary

£25,627 - £30,497

Closing date

27/07/2022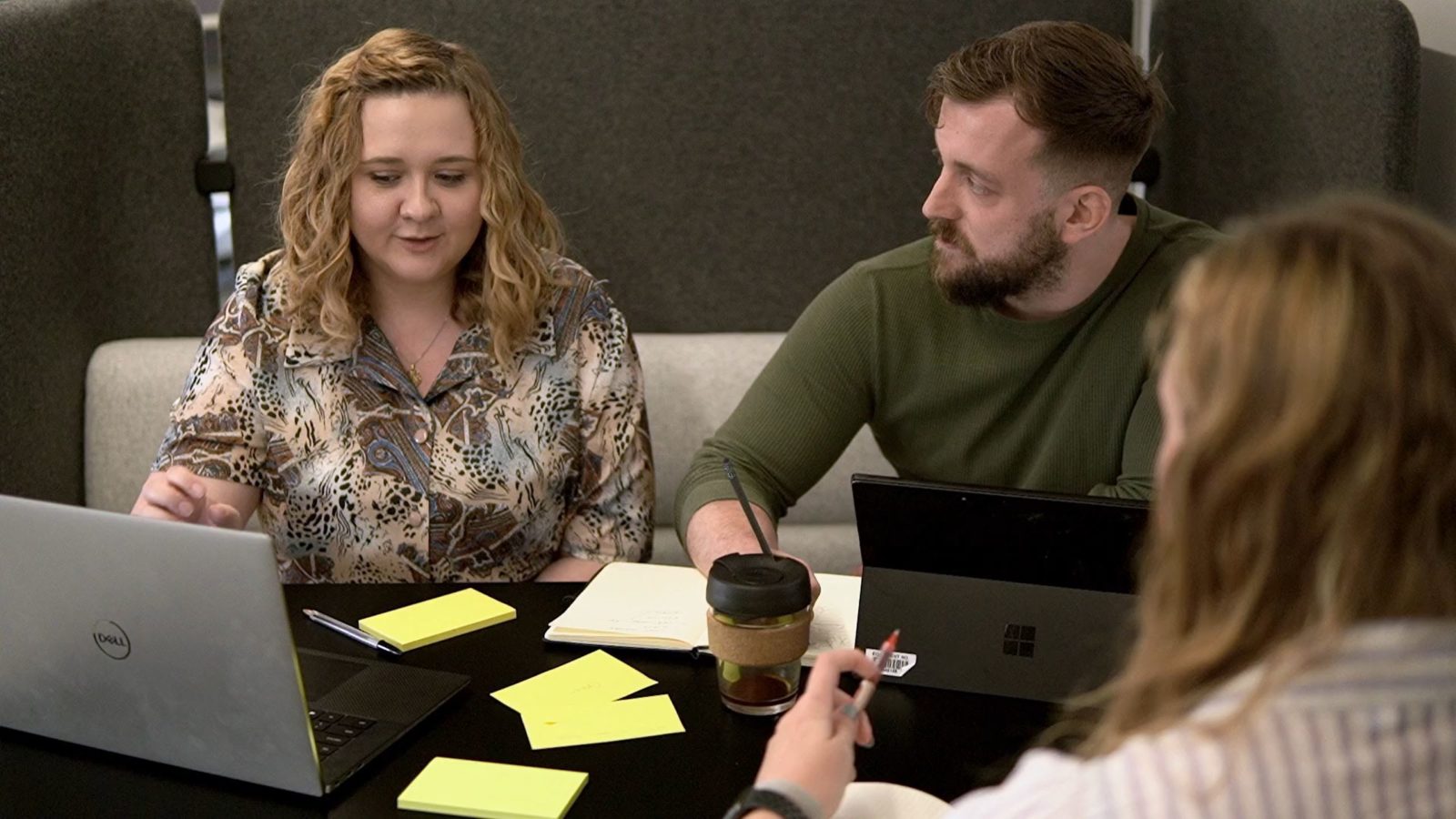 PDR's User Centred Design capability has developed over the last 12 years, working to deliver commercial and research projects both as part of multidisciplinary teams and as a standalone offering.
What you'll do - key duties
Participate in the planning and facilitation of a wide range of qualitative design research methods. This includes in depth interviews, diary studies, usability testing, in context observation and others.
Support senior staff in identifying appropriate research questions and methods with internal and client teams to deliver high quality, ethical and efficient user research.

Contribute to gathering and analysis of research data through collection of notes, transcription of interviews and taking part in collaborative analysis sessions.
Participate in the identification of research insights and translation into product and service design concepts, visualising and communicating these effectively to other team members.
Develop design concepts for products and services in collaboration with internal PDR and external client teams, through strong visual communication, effective use of prototyping and demonstrated understanding of relevant sector and design best practice.
Working alongside other team members to meet with key client contacts, maintain effective client communication to ensure projects are delivered successfully and maintain client satisfaction.
Effectively manage your time and prioritise tasks in consultation with senior staff whilst working across multiple projects on different time frames.
Adhere to necessary data storage, file management and internal working policies to maintain quality standards (ISO 9001)


What you'll bring – essential experience & strengths
Knowledge of fundamental principles of using research to understand human behaviour in relation to products and services.
Knowledge of different user research methods inc. Interviews, usability studies, diary studies, observation and similar.
Knowledge of role of research and prototyping within design process
Effective organisational & interpersonal skills
Ability to prioritise tasks, meet deadlines
Highly self-motivated
Ability to write and present complex subject matter
Flexible work ethic with the ability to work both independently and as part of a team.
Well developed communication skills
Ability to identify most important research findings from complex data and translate into early stage design concepts.
Experience in planning and executing user research methods as part of design projects.
Experience developing design concepts as a response to user research insights
Experience working collaboratively with multidisciplinary teams to solve complex problems.
Willingness to travel internationally.
What you'll have - essential qualifications
Degree in Product / Industrial Design, Usability Engineering, Interaction Design, Psychology or related subject
For further details view the full job description and person specification.
Our total reward package
We have a range of great benefits for employees including:
Annual leave of 25 days, rising to 30 days after 1 years' service, plus 12 bank holiday / concessionary days

Membership of the Local Government Pension Scheme with generous contributions
Flexible and remote working opportunities
Award winning sports and fitness facilities with subsidised membership, plus subsidised physiotherapy/complementary therapy/sports massage
Access to all library facilities
Salary sacrifice schemes including cycle to work


How to apply

If you would like to talk with us about this opportunity please contact Professional Technical at pdr@professional-technical.com or click the 'Apply' button.
Should a high volume of applications be received, we may need to close this vacancy early. We therefore encourage you to apply as early as possible.
We are committed to supporting and promoting equality and diversity and to creating an inclusive working environment. Our Strategic Plan underpins our commitment to recruit and retain the best talent and we welcome applications from people from diverse backgrounds. We appoint on merit.