Product Designer - KTP Associate, V-Trak
Contract

Fixed Term

Salary

£25,627 - £30,497

Closing date

15/07/2022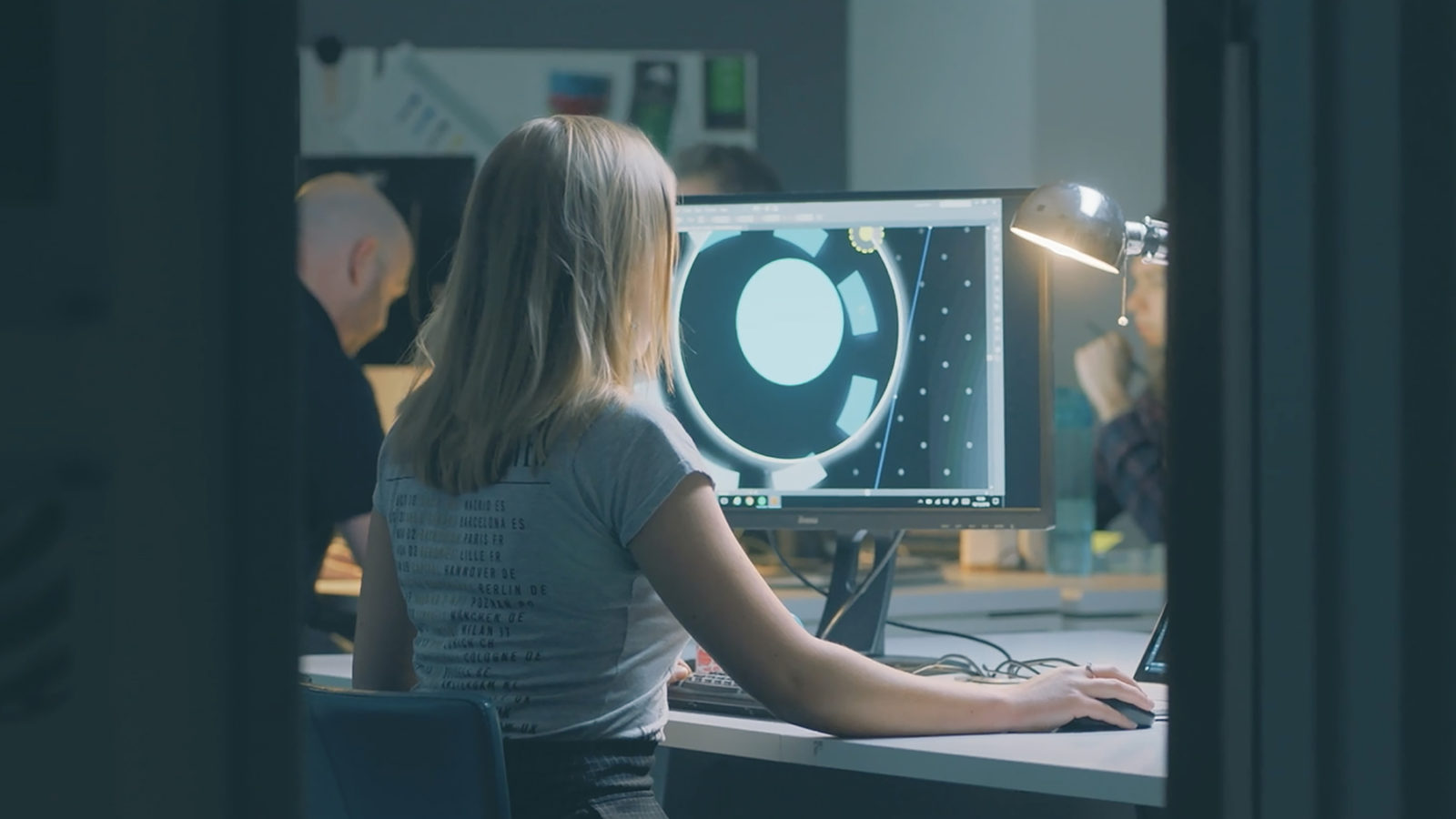 We are looking for a graduate designer who wants to develop user-centred design and advanced manufacturing methods within the high-performance mobility and custom posture management sector. The role will require developing light weight, easy to adjust and aesthetically cutting-edge products that can be customised to meet user needs.
Working as part of a multidisciplinary team in the UK and abroad will be required to understand user needs, develop knowledge of advanced mass customisation design and manufacture strategies, and apply this to new product ranges. It will give the company the capability to iteratively test development opportunities from early in the process, both for testing market acceptance of ideas and in preparation for the required external testing for regulatory compliance.

This is part of a two-year project that intends to expand business. It will be supported by expertise at PDR, Cardiff Metropolitan University and comes with a personal development budget and support from professional award-winning product and service designers.

Knowledge Transfer Partnerships
This project is enabled via a Knowledge Transfer Partnership (KTP). KTP is one of Europe's leading government funded collaborative programmes helping businesses to improve their competitiveness and productivity using expertise, skills and resources from a UK knowledge base. For graduates KTPs' provide a programme designed to develop the skills and knowledge of future business leaders whilst embedding new knowledge, systems and processes in the host company. High calibre graduates are employed to work on specific projects of strategic importance to companies, whilst being supported by a dedicated University or College. All graduates spend around 10% of their time in training and development.
The successful candidate will be responsible for managing a collaborative, Product Design based Knowledge Transfer Partnership (KTP) project between V-Trak and PDR, an internationally recognised design consultancy which is part of Cardiff Metropolitan University.

To find out more about Knowledge Transfer Partnerships please see: https://www.ktp-uk.org/

The Company

As designers & manufacturers of innovative seating and positioning equipment for wheelchair users, V-Trak's core principle is Productive Empathy. Their collective and holistic approach to research, design and manufacture results in products which maximise comfort, function and long-term health. V-Trak are more agile than large medical device manufacturers, for who customisable and high value is not the primary income stream. Customisable, user-driven products require a closer relationship and a deeper understanding of user needs.
Visit https://www.v-trak.co.uk/ for further details.



What you'll do – key duties
The position plays a pivotal role in the development of new, innovative wheelchair posture management seating products that can be tailored to user needs within a new V-Trak service.
The role will require the associate to quickly develop research and project management skills which will allow them to organise and facilitate workshops, analyse data and effectively convert findings into strategies for new product development.


The role includes:
Taking overall responsibility for the delivery of the KTP project objectives:
To review V-Trak's current operations in user-centred and product design, quality management and regulatory processes.
To establish project review groups incorporating strategic company partners.
To review current state-of-the-art in advanced design, manufacturing and mass customisation.
To report on regulatory and testing requirements for the new wheelchair seating and posture management markets.
To work closely with PDR, other Schools within Cardiff Metropolitan University and V-Trak to review current state-of-the-art in user centred design practice and business approaches that could enable mass customisation.
To present and communicate novel ideas to project review groups.
To develop the ideas into new product ranges using a user-centred design approach.
To work with the wider project team to design and carry out experimental testing of the new product concepts.
To expand the development portfolio through the development of new products and services that meet the needs of the user through the newly developed processes through to manufacture and launch.
To work closely with PDR and others to manage and create appropriate quality management process that help ensure regulatory compliance.
To develop training programmes which will result in the knowledge and techniques captured and developed as part of the KTP process being thoroughly embedded into the company culture at V-Trak.
To complete the compulsory KTP Associate training modules;
To provide a progress report for presentation at the Local Management Committee (LMC) meetings;
To manage the budget associated with the KTP Project;
Convene and lead monthly technical meetings to discuss progress, targets and resources;
Adhere to all confidentiality, IPR, IIP, health and safety procedures etc., established within the Company and Cardiff Metropolitan University;
Complete a final report quantifying the benefits that have been achieved prior to the agreed end of the KTP programme;
Any other duties that may be reasonably assigned by the Knowledge Base Supervisor/ Industrial Supervisor.


What you'll bring – essential experience & strengths
Experience and evidence of good research & analytical skills.
Knowledge of manufacturing processes and assembly methods.
Knowledge of user-centric design theory and methods.
Experience and evidence of good product design process & outcomes.
Ability to identify and implement appropriate research methods.
High degree of design and analytical skills.
Product prototyping and modelling skills.
3D CAD and modelling skills.
Excellent CAD skills and proficient in Solid works and rendering skills
Excellent sketching, presentation, and communications skills
Strong interpersonal skills with an ability to communicate and present to a variety of professionals at different levels.
Self-motivated and well organised with the capability of taking the lead role and managing others.
Ability to work independently and as part of a team.
Good report writing and organisation skills.
Good presentation skills.
High level of problem-solving skills.
Managing product design projects, including time management and budgeting.
UK Driving Licence or the ability to travel throughout the UK.
Willingness to travel overseas.


What you'll have - essential qualifications
Honours Degree in Product/Industrial Design or similar.


For further details view the full job description and person specification.
Our total reward package

We have a range of great benefits for employees including:
Annual leave of 25 days, rising to 30 days after 1 years' service, plus 12 bank holiday / concessionary days
Membership of the Local Government Pension Scheme with generous contributions
Flexible and remote working opportunities
Award winning sports and fitness facilities with subsidised membership, plus subsidised physiotherapy/complementary therapy/sports massage
Access to all library facilities
Salary sacrifice schemes including cycle to work


How to apply
If you would like to talk with us about this opportunity please contact Professor Dominic Eggbeer, at deggbeer@pdr-design.com or click the 'Apply' button.
Should a high volume of applications be received, we may need to close this vacancy early. We therefore encourage you to apply as early as possible.
We are committed to supporting and promoting equality and diversity and to creating an inclusive working environment. Our Strategic Plan underpins our commitment to recruit and retain the best talent and we welcome applications from people from diverse backgrounds. We appoint on merit.