Design Innovation Specialist
Contract

Permanent

Salary

£31,406 - £34,304

Closing date

27/07/2022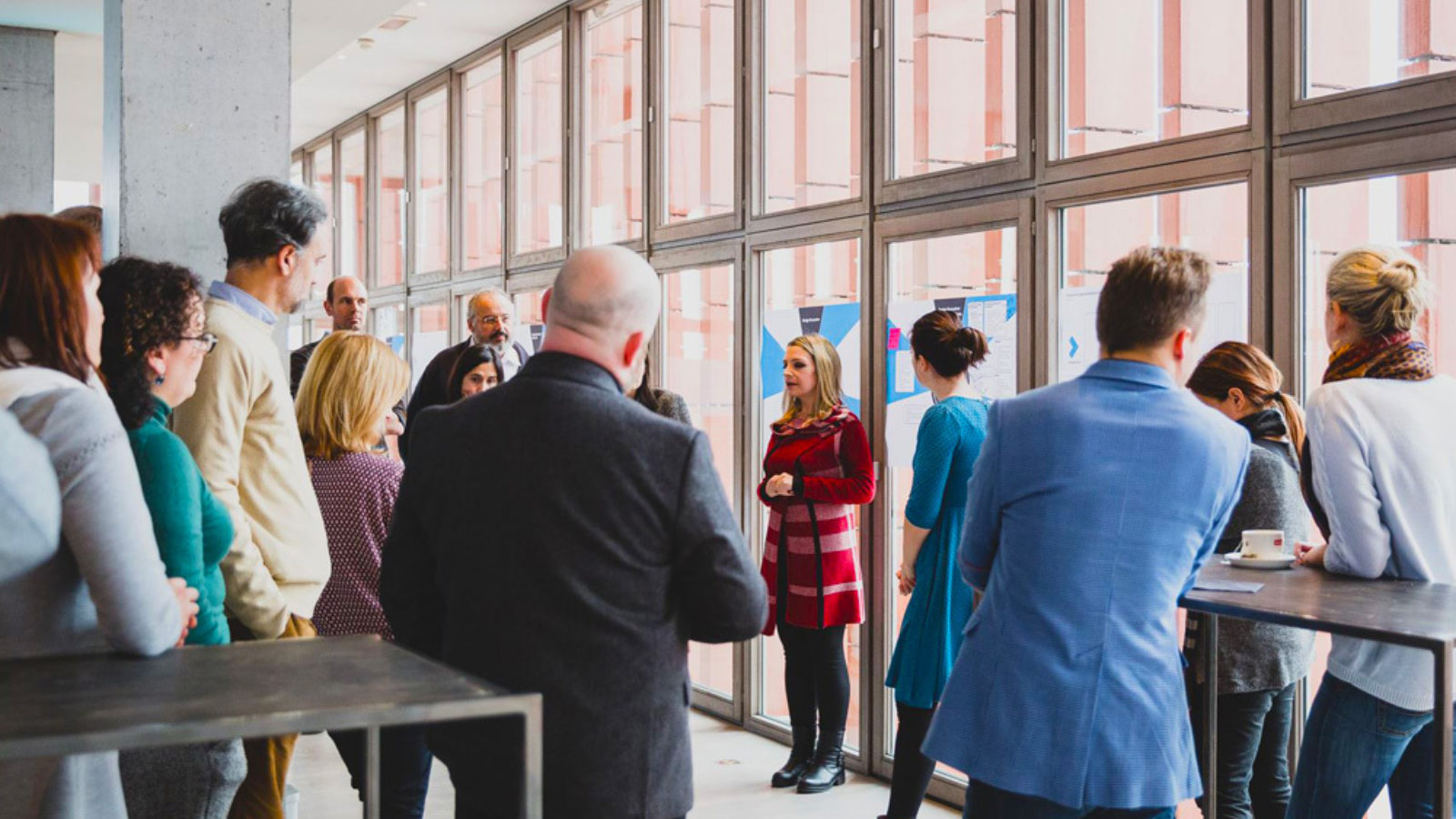 This new role of Design Innovation Specialist for PDR Academy will focus on building on the wealth of research and experience within PDR to develop and deliver a suite of capacity building and training programmes. To expand PDR's current training offer, the Specialist will work across teams to gather materials and co-create content on new offers of experiential learning based on PDR's expertise. Together with Business Development Manager, the Specialist will work to effectively promote and market the offer.
The ideal candidate will have experience of working as a design practitioner plus the skills, confidence and communication strength to develop and deliver engaging and hands-on training programmes. We are looking for an individual to create and manage the strategic, user-centred design learning experiences, and to lead and facilitate others through capacity building and training activities.
The role will be based in the Design Policy Team capitalizing on the team's legacy of successful capacity building projects, but will work across the unit to build and deliver programmes. PDR work environment is collaborative, inclusive and supportive and benefit from strong support from leadership, autonomy in your work while being empowered to learn and grow in your career.


What you'll do – key duties
You'll work across PDR multidisciplinary teams and independently to support external teams and help coach them in developing solutions. This will require you to:
To develop and deliver offer for PDR Academy, as well as to build bespoke training programmes for our clients. This will include working iteratively with PDR multidisciplinary teams to create training materials and content, promoting and marketing the offer, meeting clients to identify and interpret their needs, developing bespoke capacity building programmes and delivering them.
To support teams and organisations to develop the cultural conditions, practices, and rituals to effectively use design in their contexts. Teaching organisations how design can add value to their strategy and operations, and providing coaching to develop design capabilities, outlining where this is best placed in an organization. This will involve facilitating meetings and design workshops with individual and groups of organizations and writing follow-up reports and action plans.
To promote and market the PDR Academy offer to potential clients and other relevant organizations. This will include developing networks of contacts, presenting at events, maintaining, and building on our on-line activity in terms of the website, blog and twitter.

To maintain and adhere to established ISO 9001 procedures.
To support the delivery of other relevant projects from across PDR's portfolio of projects.
To assist and contribute to the team's identification of research objectives and strategic directions by contributing to research proposals; conference and journal papers, and other publications.
To maintain their own personal and professional development to meet the changing demands of the role, in particular at the leading edge of design practice.
To occasionally perform other duties that can be reasonably assigned by Management, which are not included above, but which will be consistent with the role.


What you'll bring – essential experience & strengths
Knowledge of current best practice in design, design tools and methodologies.
Knowledge of of how design can be applied within different organisations.
Knowledge and experience of designing and delivering a variety of learning experiences like courses, workshops, and presentations.
Knowledge of experiential style training which uses active learning methods.
Proficient in appropriate design software packages.
Excellent facilitation, training, communication and influencing skills including an ability to manage and build a positive and inclusive working environment.
The ability to keep the attention and focus of learners and manage mixed ability sessions and varying group sizes.
Problem-solving skills with a high attention to detail, proactively removing blockers to ensure work is delivered.
Flexibility and ability to adapt quickly to changing priorities in an agile environment, cope with complexity and change.
Ability to manage own time and workload.
Ability to communicate and develop working relationships with individuals at all levels of an organisation.
Ability to work as part of a team, both within the service design programme and the wider activities of PDR.
Experience of having worked as a professional designer.
Experienced in delivering training and development workshops and exercises.
Confident user of online collaboration, word processing, presentation, database and spreadsheet software.

What you'll have - essential qualifications
A degree in appropriate design discipline (e.g. service design, communication design, interaction design, strategic design) or equivalent industrial experience.


For further details view the full job description and person specification.
Our total reward package

We have a range of great benefits for employees including:
Annual leave of 25 days, rising to 30 days after 1 years' service, plus 12 bank holiday / concessionary days
Membership of the Local Government Pension Scheme with generous contributions
Flexible and remote working opportunities
Award winning sports and fitness facilities with subsidised membership, plus subsidised physiotherapy/complementary therapy/sports massage
Access to all library facilities
Salary sacrifice schemes including cycle to work


How to apply
If you would like to talk with us about this opportunity please contact Professional Technical at pdr@professional-technical.com or click the 'Apply' button.
Should a high volume of applications be received, we may need to close this vacancy early. We therefore encourage you to apply as early as possible.
We are committed to supporting and promoting equality and diversity and to creating an inclusive working environment. Our Strategic Plan underpins our commitment to recruit and retain the best talent and we welcome applications from people from diverse backgrounds. We appoint on merit.